19th June 2019
Post-rehab in Cork facility opens after 12 years
A three-storey bed-and-breakfast that was idle for 12 years after it was bought by a charity as a step-down facility for people with addiction is to officially open today. This follows an allocation of operational funding by the HSE. The Teach Mhuire site, on Western Road in Cork City, was refurbished 12 years ago ago by the addiction treatment charity Cuan Mhuire as a step-down facility for men exiting rehab. However, they were unable to obtain the €300,000 in annual funding required to run it.
Read The Irish Examiner article Here
18th June 2019
On average, Irish men who drink alcohol binge drink 22 times a year
Just over half of Irish drinkers under the age of 34 (52%) binge drink on a weekly basis, compared to the national average of 18%, according to the 2019 Drinkaware Index report. The report found that drinkers under the age of 34 binge drink an average of 43 times a year, three times more often than the overall drinking population in Ireland, who were found to binge drink 16 times a year, a little over once a month.
Read The Joe.ie article Here
17th June 2019
'I do think there is an issue' – former Ireland coach concerned with Irish players' binge drinking
Former Ireland coach Eddie O'Sullivan has suggested Irish rugby has an issue with binge drinking among its professional players. Details of excessive drinking by former Ireland and Ulster pair Paddy Jackson and Stuart Olding emerged at their high profile rape court case in Belfast last year, a controversy that has now had a sequel as brewing giant Diageo has pulled the plug on the near 30-year sponsorship by Guinness of London Irish, the club that last month signed Jackson from Perpignan in France.
Read The Rugby Pass article Here
14th June 2019
State must regulate drug education, group insists
'Pseudo-religious' groups are able to hand out leaflets on drugs and industry-affiliated bodies are free to give talks about alcohol in the current unregulated system, warn drug workers. The State needs to consider regulating drug education and prevention, according to people working in the sector. The National Drug Education and Prevention Forum heard that education programmes in schools are "inconsistent" and that some schools are still using "shock" tactics.
Read The Irish Examiner article Here
13th June 2019
Stronger cannabis 'causing more problems' for adolescents
The increasing strength of cannabis is causing a major problem for young people in Ireland, according to the Dublin North Regional Drugs Task Force.
A new report shows a steady increase in young adults using MDMA and cannabis since 2011. It also found that cocaine users in Ireland are not aware of how the strength of the drug is rapidly increasing.
Read the Irish Examiner article Here
11th June 2019
Concerns at trends with cannabis, ecstasy and heroin
The quantity of heroin seized in the EU increased by more than a tonne in 2017 to 5.4 tonnes. In addition, a further 17.4 tonnes was seized in Turkey — some of which would have been destined for the EU market.
The report, published by the European Monitoring Centre for Drugs and Drug Addiction, said there were record levels of opium production in Afghanistan. The report said a "worrying development" is the 81 tonnes of the heroin precursor chemical acetic anhydride seized in the EU in 2017, with a further 242 tonnes of it seized in stopped shipments.
Read the Irish Examiner article Here
10th June 2019
Parents pay price for drug debts of children, says judge
A judge has warned that drug users are putting their families in danger due to the drug debts they build up, as he sentenced a man to a month in prison for possession of cocaine. Judge James McNulty said families, and in particular parents, often paid a real price because of debts built up by their children, often facing the threat of violence if that money was not repaid. He made his comments in the case of Jack McCarthy, aged 24, of Creagh Beg in Lisavaird near Clonakilty, Co Cork.
Read The Irish Examiner article Here
6th June 2019
Editorial: 'Gambling reform pace far too slow'
Like many aspects of social life in Ireland, gambling is widely seen as a bit of fun, marketed by those within what is a multi-million euro industry as part and parcel of society today. In many ways, this suits the Government, as the gambling industry raises at least €100m a year in taxes for the State. The value of the Irish gambling market annually has been estimated as being between €6bn and €8bn.
Read The Independent.ie Editorial Here
5th June 2019
Criminalising cannabis users increases harm
Sir, – A letter signed by 20 doctors attempts to address a wide range of controversial issues, among them adolescent cannabis use, medicinal cannabis and legalisation and/or decriminalisation of cannabis for so-called recreational use (Letters, May 20th). It is estimated that 90 per cent of people who use cannabis do not seem to develop any major problems with it (other than the fact that the drug they usually use it with (ie tobacco) is likely to cause them far greater harm and significantly contribute to their cause of death. As health advocates we take the issue of tobacco, alcohol and all drug related harm seriously.
Read The Irish Times letter Here
4th June 2019
Ministers considering alternative approaches to dealing with drug possession for personal use
Ministers are to go to Cabinet in the coming weeks with recommendations on alternative approaches to law on the possession of drugs for personal use in Ireland. A working group was set up last year to consider such issues such as the possession of drugs for personal use, and to review other jurisdictions' drug laws.
Read The Journal.ie article Here
31st May 2019
Public Health chief says alcohol laws should limit licenced premises
The Director of Public Health for the south of Ireland has said future alcohol laws should look to restrict the number of new licenced premises in problem drinking areas. Dr Augustine Pereira suggested the initiative at the launch of his report "A focus on Alcohol & Health in Cork and Kerry" at Cork County Hall yesterday/this morning. Dr Pereira said he was hopeful that the introduction of the Public Health (Alcohol) Act last year would, in time, "denormalise" alcohol consumption similar to the impact the smoking ban has had on cigarette use.
Read the Irish Examiner article Here
30th May 2019
FactCheck: Does cannabis legalisation cause 'exponential' increases in the use of the drug?
A leading member of a group of doctors warning against a liberalisation of Ireland's approach to recreational cannabis use has claimed that countries and states that have legalised cannabis have experienced exponentially increasing rates of drug use. He namechecked Portugal, Canada and referred to unnamed US states where the rate of cannabis use was "exponentially" increasing. But is it true? Has legalisation of cannabis led to increased usage?
Read The Journal.ie article Here
21st May 2019
Should cannabis be legalised?
Proposals to liberalise the laws on cannabis and other illegal drugs are expected to be brought before Cabinet within weeks. The plans envisage a move to providing drug counselling, addiction treatment and other health interventions for many users found in possession of small amounts of drugs for personal use. While yesterday, a group of 20 senior doctors warned about increasingly relaxed attitudes towards cannabis. Ciara Kelly talks Dr Garrett Mc Govern – GP specialising in addiction medicine at the Priority Clinic Dundrum and gets a huge response from listeners
Listen to Newstalk's Lunchtime Live interview Here
20th May 2019
Ireland 'sleepwalking' into liberal cannabis regime, warn doctors
A letter signed by 25 doctors warning against the 'liberalisation' of cannabis was published in the Irish Times. Whilst cannabis is not a harmless drug it is clear that criminalising users increase the harm. Also in juridictions where cannabis is legal there has not been an increase in use.
Read The Irish Times letter Here
17th May 2019
Govt to set up independent regulator to oversee gambling industry
An independent regulator, with 100 staff, to clamp down on gambling will be in place by the end of next year. The Government said without the body there is no prospect of progressing modern licensing and regulation of the industry. It will be funded largely by bookmakers and will be responsible for tackling addiction, underage betting, match-fixing and online regulation. 
Read The Irish Examiner article Here
16th May  2019
'The cocaine trade is booming': 54% of Irish people who use cocaine want to cut down
A self-funded survey of illegal drug use in countries across the world has found that 54% of Irish respondents who use cocaine want to use less of the substance next year, and of this number 14% want help to do so.
This compares to a global average of 41.5% and 12.7% respectively.
Read The Journal.ie article Here
14th May 2019
Amsterdam: A visit to an Amsterdam injecting centre
Plans for a drug injection centre in Dublin are still up in the air as parts of the HSE are opposed to the opening of the centre at Merchants Quay.
Kieran Cuddihy visited a drug injection centre in Amsterdam to see how they operate and to see what affect the centre has had on the neighbourhood that it's built in.
Listen to Newstalk interview Here
30th April 2019
Tony Slattery thanks fans after opening up about substance abuse, mental health
Comedian and actor Tony Slattery has thanked fans for their support after giving a revealing interview about struggling with substance abuse and bipolar disorder. The 59-year-old was once well known for programmes such as Whose Line Is It Anyway?, Just A Minute and Have I Got News For You – but has disappeared from the spotlight in recent years. He said on Twitter that he had amassed 2,000 new followers after the article in The Guardian, and also apologised to fans who thought he had died.
Read The Independent.ie article Here
26th April 2019
Can Doctors Talk Teenagers Out of Risky Drinking?
I'm a pediatrician, and when I see adolescents in my clinic, I ask them if they are drinking alcohol (among other risky activities). Then I counsel them if they answer in the affirmative. I want young people to be safe. But doctors lack the evidence base — we don't have enough studies — to know how much of a difference this makes.
Read the New York Times article Here
24th April 2019
'You can't arrest your way out of record drug-related deaths,' say police
In what is effectively de facto drug decriminalisation, people caught in possession of personal amounts of controlled substances in a number of police areas are being directed towards treatment and education services through "diversion schemes", rather than facing prosecution. The radical policies, often spearheaded by elected police and crime commissioners (PCCs), come amid a growing realisation that reoffending and drug-related harm can be reduced by adopting a public health approach and inviting people to address their own substance use.
Read The Guardian article Here
23rd April 2019
The Explainer: Why haven't any supervised drug injection centres opened in Ireland?
Back in 2015 the then-government announced that the first supervised drug injection centre in the country would open within two years. The centres – known as medically supervised injecting facilities (MSIFs) – provide drug addicts with a safer, sterile environment in which to inject heroin, cocaine or other drugs under the supervision of a medical professional.
Rad The Journal.ie article Here
18th April 2019
Problem drug use on the rise in Ireland
Problem cocaine use is on the rise, with the number of cases of cocaine addiction jumping by 32% between 2016 and 2017. The new figures from the Health Research Board (HRB) show that, while cocaine is the third most common problem drug reported to the National Drug Treatment Reporting System, its use has risen year after year.
Read The Irish Examiner article Here
17th April 2019
Lynn Ruane: The overdose drug Naloxone can save lives so let's remove the barriers to accessing it
In 2003, I was hired to develop an initiative for teenagers who were using heroin. One particular week we were learning about how to respond to an overdose. The young people had witnessed a number of overdoses but the methods they were using to respond were scary. Given their exposure to overdose, it was an essential part of my job to help them learn better ways to keep themselves and their friends safe.
Read The Journal.ie article Here
16th April 2019
'I'm no expert in the cultivation of cannabis': Taoiseach supports idea of Irish farmers growing cannabis in the future
Taoiseach Leo Varadkar has said he has no objection to the prospect of Irish farmers diversifying and growing cannabis in the future.
In a wide-ranging interview with TheJournal.ie, where Varadkar discussed John Delaney, Brexit, Peter Casey and the European elections, the Taoiseach said in light of Brexit, supports for the exposed beef sector are needed, in order to reorientate them towards new markets and new businesses.
Read The Journal.ie article Here
15th April 2019
Tippling point: When parents drink too much at home
Communion season is almost here and it will see many families celebrate with alcohol. However, parents need to be aware that drinking too much in front of their children can have long-term consequences, writes Áilín Quinlan. When we think of Communion season, we think of happy little girls in frilly white dresses and boys in their Sunday best – we don't associate this religious celebration with sozzled parents.
Read The Irish Examiner article Here
12th April 2019
Pregabalin/Lyrica reclassified to a class C drug
A prescription drug linked to 33 deaths in 2017 in Northern Ireland will now be treated as a class C drug. Pregabalin – also known by the brand name Lyrica, or the street name bud – is an anti-epileptic drug also used to relieve chronic pain. Northern Ireland has the highest prescription rate for pregabalin in the UK. It is illegal to have class C drugs without a prescription and illegal to supply or sell them to others.
Read the BBC article Here
9th April 2019
'Momentous achievement': Campaigners welcome confirmation of government medicinal cannabis supplier
Advocates for medicinal cannabis in Ireland have welcomed the news that the Irish government has identified a supplier for the treatment.
The Department of Health confirmed to TheJournal.ie that a licence for the importation of "specified cannabis containing products" has been issued.
Read The Journal.ie article Here
8th April 2019
Plea for reform of addiction services as deaths increase
Addiction NI has urged government departments to work together to update policies and help to reduce the stigma attached to addiction. The charity is hosting a conference in Belfast today, bringing together addiction experts, health professionals, judges – including Fiona Bagnall who presides over a pioneering court aimed at helping drug users – and people affected by drug and alcohol abuse, as it marks its 40th anniversary of helping people here.
Read The Belfast Telegraph article Here
4th April 2019
Marian Keyes, Damien Dempsey among host of Irish personalities joining the call to decriminalise people who use drugs
Marian Keyes, Damien Dempsey, Emmet Kirwan, James Kavanagh, Philly McMahon and many others have joined the #SaferFromHarm campaign to decriminalise people who use drugs. In a new campaign video Marian Keyes recognises that "how we currently treat drug users does not work and needs to change", while Damien Dempsey believes that "we need to treat drug use as a health issue, not a criminal issue."
Read The Ana Liffey press release Here
2nd April 2019
Drinking alcohol during teenage years linked with stunted brain growth
Drinking during adolescence and early adulthood can slow down brain development, according to researchers who studied alcohol's effects on monkeys. The brain undergoes crucial developments as we transition from adolescence to adulthood, right as many people start drinking for the first time.
Read The Journal.ie article Here
27th March 2019
Weekly bottle of wine increases cancer risk in same way as 5-10 cigarettes – study
Drinking a bottle of wine per week increases the lifetime risk of cancer by the equivalent of smoking five to 10 cigarettes, research suggests. For women, drinking one bottle of wine per week increases the absolute lifetime risk of cancer to the same extent as smoking 10 cigarettes a week, mostly due to an increased risk of breast cancer caused by drinking, according to the study.
Read The Irish Times article Here
26th March 2019
Press Release Tuesday 26th March 2019 Ministers for Health welcome the decision to host Global Alcohol Policy Conference in Dublin
Minister for Health, Simon Harris TD, and the Minister of State for Health Promotion and the National Drugs Strategy, Catherine Byrne TD, today welcomed the news that Ireland has been selected as the location for the next Global Alcohol Policy Conference in 2020.
The Conference is held every two years and this 6th conference has a theme of Alcohol Equity and Global Health: the benefit of alcohol control for sustainable development for all.
Rad The Dept. of Health Press Release Here
22nd March 2019
Rise in 'severe' alcohol use, say experts
Growing numbers of people have developed a "severe" alcohol problem by the time they seek treatment, an official report shows.
The Health Research Board (HRB) said this makes treatment more complex and recovery more difficult. Publishing their latest alcohol treatment figures, the HRB said that while the number of treatment cases for alcohol has reduced over the last seven years, a far greater proportion have the most serious form of abuse.
Read The Irish Examiner article Here
21st March 2019
Codeine addiction surges as workers seek hangover cure
A pill-popping workplace culture where colleagues take codeine as hangover cures and at break times is leading to an increased demand for addiction treatment and a need for education, according to health professionals. The availability of benzodiazepines and opiates online is also a growing problem where people are buying tablets with no idea how weak or strong the counterfeit products are, leading to accidental overdoses.
Read The Independent.ie article Here
19th March 2019
Bookies give €1m to new body to tackle gambling addiction
A new body to help tackle gambling addiction and problems caused by gaming is to receive €1m a year from the Irish Bookmakers Association.
The Gambling Awareness Trust is a newly registered charity which aims to fund research into gambling problems, information campaigns and help finance agencies which provide counselling and other services.
Read The Independent.ie article Here
15th March 2019
'It destroys families': Sister of mother-of-two, 41, who died from alcohol addiction
The family of a mother-of-two who collapsed and died last week are hoping that they can help others battling alcohol addiction. Tracy Guy, 41, died suddenly last week at her Omagh home. The cause of her death was recorded as alcohol poisoning/liver disease. Ms Guy was a mother-of-two and leaves behind her 11-year-old daughter and one-year-old son.
Read The Breaking News.ie article Here
14th March 2019
Alcohol Action Ireland disappointed by latest alcohol consumption data for 2018
Alcohol Action Ireland today (Tues, 12 March) note the data released by Revenue: provisional alcohol clearances and receipts 2018. This data disappointingly indicates that alcohol consumption remains stubbornly high at 11 litres per capita.
Rad The Alcohol Action article Here
13th March 2019
Expert warns against liberal drug laws; Softer legislation would 'more than likely' increase health problems
A child psychiatrist and drug addiction expert has warned the State against decriminalising the possession of cannabis, or any drugs, for personal use. Dr Bobby Smyth, who works with teenagers who have problem drug-use, spoke as a high-level State working group is due this month to report to the Government on the issue. Dr Smyth told the Irish Examiner that all the risks associated with liberalising drug laws "were on the downside".
Rad the Irish Examiner article Here
12th March 2019
Irish teen girls near top of global binge drinking table
Irish adolescent girls have one of the highest levels of binge drinking in the world, according to a new global study. The first study to track recent global changes in adolescent health, published in The Lancet, found that the number of adolescents worldwide who are overweight or obese more than doubled between 1990 and 2016. 
Read The Irish Examiner article Here
11th March 2019
'Don't bring booze, we'll seize it' – gardai warn against drinking in public places over St Patrick's weekend
There will be zero tolerance of drinking in public places this St Patrick's weekend as all alcohol will be confiscated, An Garda Siochana has warned.
As half a million punters are expected to descend on the streets of Dublin for the annual St Patrick's Day Parade at noon on Sunday, gardai are stressing that people should not bring bags of booze with them into the city.
Read The Independent.ie Here
8th March 2019
The Irish Times view on deaths from prescription drugs: Cause for alarm
Figures from the National Drug Related Deaths Index, showing that more than two people died each day in the Republic in 2016 as a result of drug use, are of concern. A total of 736 people died in 2016 compared to 431 in 2004 – an increase of 71 per cent – according to the data from the Health Research Board.
Read the Irish Times article Here
7th March 2019
Decision to include vaping advice on official HSE website 'does not represent policy change'
The HSE says its decision to include a section on vaping on its official quit.ie website does not represent a change in government policy, but followed a reevaluation of information provided on the site in recent months. Vaping advice hadn't been mentioned on the site until last month.
Read The Journal.ie article Here
5th March 2019
Ministers publish first set of data on gambling in Ireland
The Minister of State for Health Promotion and the National Drug Strategy, Catherine Byrne TD and The Minister of State for Equality, Immigration and Integration, David Stanton TD , have today published the first set of data on the extent of gambling in Ireland. The data is published in Bulletin 7 of the 2014/15 Drug Prevalence Survey and is based on fieldwork carried out between August 2014 and August 2015.
Read The Department of Health article Here
4th March 2019
Government resisted lobbying on betting duty but won't use the funds for problem gambling services
Despite resisting lobbying from gambling firms when it came to raising tax on betting, the government will not be reinvesting money from the extra €50 million raised into problem gambling services.
Read The Journal.ie article Here
26th February 2019
People using street tablets 'don't know what they are getting'
People using 'street tablets' are the focus of a new harm reduction campaign in Dublin's north inner city. Chief executive of the Ana Liffey Drug Project, Tony Duffin, said the use of drugs sold on the streets has been a problem for some years. "When you see an empty tablet blister packet blowing around on the street, someone has not taken the last one and thrown it away – they've taken all of them," said Tony Duffin.
Read The Irish Examiner article Here
25th February 2019
Drug use should be dealt with by health system – survey
Nine in 10 Irish adults are in favour of intervention from health professionals when it comes to a loved one's drug use but not intervention from gardaí or the courts system, according to new survey. The poll, carried out by Red C on behalf of the Ana Liffey Drug Project, interviewed a representative sample of more than 1,000 adults – aged 18 and over – last month in relation to attitudes to interventions.
Read The Irish Times article Here
16th February 2019
90% of gambling addicts treated by HSE are young men
Over nine in every 10 people reported by the HSE as being treated for a gambling addiction in the past four years were men, new statistics have shown. Furthermore, it is predominantly young men who present for gambling addiction with the median age of those seeking treatment in recent years at 35 years old.
Read The Journal.ie article Here
14th February 2019
'Not drifting towards a gambling crisis, we're in the middle of one': 800 addiction cases treated by HSE
There have been at least around 800 cases in Ireland where people sought help with gambling addiction since 2015, but these official HSE figures have been labelled "the tip of the iceberg". The figures were released to Sinn Féin's Louise O'Reilly, who asked Minister for Health Simon Harris how many people had been treated for gambling addiction since 2015.
Read The Journal.ie article Here
7th February 2019
Codeine overdoses down 33% since 2010 painkiller restrictions
Overdoses caused by strong over-the-counter painkillers dropped by a third following the introduction of restrictions on their sale a decade ago.
In 2010, restrictions were put on the sale of painkillers containing codeine, suamid fears about the dangers of overdose and addiction.
Read The Irish Times article Here
3rd February 2019
Dr McGovern was interviewed by Ivan Yates on Newstalk's The Hard Shoulder about the phenomenon of the "functioning alcoholic
Dr McGovern discusses the issue of alcohol harm and drinking perceptions in Irish culture. This interview followed from an article which appeared in the UK media where ex footballer Rio Ferdinand said that he drank quite heavily between games when he was at the peak of his playing career.
Listen to Newstalk's Hard Shoulder interview Here (interview is towards the end of Part 2)
17th January 2019
Initiative to study affect of parental alcohol misuse on children
A new initiative is being launched today aimed at highlighting the impact parental alcohol misuse has on children. The project called "Silent Voices" will look at promoting an understanding of the issue as well as providing supports for those affected.
Read The Irish Examiner article Here
14th January 2019
Dr McGovern on Newstalk's Between the Lines with Andrea Gilligan
Dr McGovern was invited into the Newstalk studio to take part in a debate around Irish attitudes to alcohol/ Also taking part in the debate was Dr Bobby Smyth, Senior Lecturer in Trinity College Dublin and consultant psychiatrist in adolescent addiction and counsellor Ann Marie McMahon formerly of St John of God Hospital and now working in private practice.
Listen to the Newstalk Between the Lines discussion Here
8th January 2019
Half of GPs say they're ineffective in treating problem drinkers
A survey by the Irish College of General Practitioners found that while two-thirds of family doctors feel prepared to counsel patients about their drinking, many question the effectiveness of their intervention.
At the same time, the vast majority are positive about their ability to help reduce a patient's consumption level if they are given adequate information and training.
Read The Irish Examiner article Here
22nd December 2018
Surge in cocaine supply in Europe as gangs 'uberise' the trade through social media
A surge in the supply of high-purity cocaine to Europe has meant an increase in violence and drug-related homicides, as the use of new technologies "uberise" the cocaine trade, according to a new report. The EU Drugs agency report indicates that Ireland has one of the highest prevalence of cocaine use in Europe, along with Denmark, the Netherlands, Spain and the UK. 
Read The Journal.ie article Here
6th December 2018
Further delay for Dublin's injection centre as concerns raised on 'over-concentration' of services in area
Plans for a supervised injecting centre in Dublin city centre now face a further delay after the council made a request for additional information before it could agree to grant permission for the development. Dublin City Council wants Merchants Quay Ireland (MQI) to address the potential for an "over-concentration of such services" in the area which could "potentially undermine the sustainability of the neighbourhood".
Read The Journal.ie article Here
29th November 2018
Pros and cons of cannabis use scrutinised
From young people stoned "all day long" to life-changing health benefits — the pros and cons of cannabis are scrutinised in a probing TG4 documentary due to air tomorrow night.
As part of the ongoing Tabú series looking at issues affecting Irish society, 22-year-old NUIG student Dáire Ní Chanáin is on a mission to find a way of dealing with her anxiety and depression that is not pharma-led.
Read The Irish Examiner article Here
15th November 2018
Alcohol ads with pro-drinking comments on Facebook 'boost desire to drink'
Alcohol ads on social media sites can increase young adults' desire to drink if the ads contain pro-drinking comments from users. According to new research in the current issue of the Journal of Studies on Alcohol and Drugs, social media users who view alcohol ads are also more likely to "Like" or "Share" an ad when it has pro-drinking comments, the new study shows.
Read The Journal.ie article Here
8th November 2018
Doctor ashamed over cannabis medicine as families forced to travel abroad
A top addiction specialist said he is "ashamed" of his profession as it has failed families in Ireland who are forced to travel abroad to access cannabis-based medicinal products.
Garrett McGovern, a doctor who specialises in drug and alcohol addiction, said it was a disgrace that parents have to fight for medication that is "immeasurably changing" the lives of their sick children.
Read The Irish Examiner article Here
6th November 2018
What can Irish cities learn from the response to drug use in New Orleans?
New Orleans is a party town with lots of things for tourists and locals to do.
In central parts of both Dublin and New Orleans people overindulge in substances and this can create behaviours that become a policing problem.
Like in Dublin, the most commonly used drugs are alcohol, cannabis, heroin and crack cocaine.
Read The Journal.ie article Here
30th October 2018
Gambling advertising in sport: How much is too much?
Next week's Championship clash between Stoke City and Middlesbrough is one "for the betting men". A cash-out clasico that illustrates perfectly how the gambling industry has been allowed to position itself front and centre in modern sport. Come 5.30pm on Saturday, Stoke will take to the pitch at the Bet365 Stadium wearing jerseys with Bet365 logos on the front.
Read The Irish Times article Here
18th October 2018
Irish Alcohol Bill 'ground-breaking'
The Irish Public Health (Alcohol) Bill, signed into law today (Wed 17 Oct) by Ireland's President, Michael D Higgins, presents a set of measures to prevent alcohol related harm, which follow latest evidence base in the field of alcohol policy and recommendations of the World Health Organization.
Read the Alcohol Ireland article Here
11th October 2018
Increase in services must accompany relaxed drug laws, group argues
A massive investment in services for drug-users must accompany the decriminalisation of drugs for personal use, a coalition of local drug groups says. The Citywide Drugs Crisis Campaign said the legal change should not be considered by the Government in isolation to all the other issues in those communities most affected by the drugs trade.
Read The Irish Examiner article Here
8th October 2018
45,000 severe pathological gamblers in Ireland, warns addiction expert
A national survey to determine the level of problem gambling and gambling addiction is urgently needed, say mental health professionals and representatives from Gambling Aware. A freedom of information request to the Health Research Board (HRB), shows 195 cases were assessed and treated for "gambling addiction as a main problem" in 2016, and 208 cases the previous year.
Read The Irish Examiner article Here
1st October 2018
'I started taking drugs when I was 12. It was just seen as a cool thing to do'
Matthew used an illegal drug for the first time at the age of 12. "It was just seen as a cool thing to do," he said, recalling how he started smoking cannabis. By 13, he was taking ecstasy. Growing up, he says his mother smoked cannabis and his father was a drug dealer. Through his adult years, he has spent time in and out of prison.
Read the Journal.ie article Here
27th September 2018
'Heroin in Ireland is an economic massacre – we have to find a new solution'
I know you see drug users every day on our streets. Their faces are different to yours. They are thin. They look in pain. You're scared. You're asked for money as you sit in cafés. You put your foot on your handbag under the table. You try to casually pick up your iPhone.
Read The Journal.ie article Here
26th September 2018
Alcohol Bill devoid of key expert group recommendations
The National Substance Misuse Strategy Steering Group reported in February 2012 after three years of study. The recommendations (most, but not all) of the expert group, set up by the Department of Health, formed the basis of the much-troubled Public Health (Alcohol) Bill 2015, which is due back before the Oireachtas tomorrow.
Read The Irish Examiner article Here
19th September 2018
Call for laws regulating home delivery of alcohol
Laws regulating home delivery must be introduced in the forthcoming Public Health Alcohol Bill, the special rapporteur for child protection, Dr Geoffrey Shannon, has warned.
A report due to be published on Tuesday says "distance selling" or "dial a drink" services are believed to be on the rise, with under age buyers receiving delivery not only at home, but also in "parks and on the street".
Read The Irish Times article Here
18th September 2018
Calls for regulation to prevent alcohol abuse harming children
The government's child protection advisor says alcohol abuse is one of the biggest challenges facing Irish society. A report being launched today by Geoffrey Shannon will call for more regulation to address how easy it is to buy alcohol. He also says alcohol abuse, for which 21 people are entering treatment every day, is negatively affecting children's welfare.
Read The Irish Examiner article Here
10th September 2018
'People tend to start doing cocaine because it's so much more socially acceptable'
At 12.30am on a warm Saturday night in the middle of summer, there aren't many people in one of Dublin's most popular nightclubs. With many students having forsaken Dublin for faraway cities or jobs back home, the bouncers are settling in for a quiet evening. Come back in a few weeks time and the club should be busy again. It's a typical hotspot for students and young professionals who like to shrug off the stress of their day with dancing and drugs.
Read The Journal.ie article Here
20th August 2018
Alcohol warning labels 'should show the benefits too'
Warning labels on alcohol products should be balanced with information about the health benefits of moderate drinking, the Portuguese government has told Ireland. In a new submission to the European Commission on the government's proposed alcohol bill, Portugal said warning solely about the dangers of alcohol misuse had the potential to "distort reality". It criticised the Irish government for not providing consumers with "full and comprehensive" information about drinking.
Read The Times.co.uk article Here
16th August 2018
Special policing need for injection centre, says charity organiser Tony Geoghegan
A "dedicated" policing service must be part of a compensation package to communities and businesses affected by the State's first injecting centre for heroin users, according to the head of the charity awarded the contract to run the service.
Read The Irish Examiner article Here
13th August 2018
Dr Ciara Kelly: 'We lose three people a day to alcohol but the truth is, we don't care'
This week Alcohol Action Ireland published its annual market review and price survey about the cost of drink in this country. Lots of us say Ireland is expensive for booze – people often cite bottles of wine on their holliers in Spain costing four quid as examples of this. But actually wine's a bit of an anomaly because what's cheapest here drinkwise is – cider, beer and spirits.
Read The Independent.ie article Here
1st August 2018
HSE prescriptions for antidepressants and anxiety medications up by two thirds since 2009
HSE prescriptions for antidepressant and anxiety medications rose in Ireland by almost two thirds over a 10-year period, according to new statistics. Figures seen by TheJournal.ie show that between 2009 and 2017, prescriptions for eight antidepressants available from the HSE increased by 64%.
Read The Journal.ie article Here
31st July 2018
Michael D Higgins wants gambling ads banned from sport
President Michael D Higgins has said that he's concerned about the effect gambling is having on sports people and athletes, and that he'd like to see a ban on gambling ads in sports. Speaking on RTÉ's Sunday Sport yesterday, Higgins said that he was concerned about some of the cases of gambling among the GAA community and had met people who had suffered because of a gambling addiction.
Read The Journal.ie article Here
26th July 2018
Drink and drug use contributing to anti-social behaviour
Staff on Iarnród Éireann services are experiencing an increase in anti-social behaviour, with figures showing the upward trend in incidents reported on rail services last year has continued into the first half of this year.
Read The rte.ie article Here
24th July 2018
The Irish Times view on responding to cocaine use
Recent figures from the Health Research Board show the number of people being treated for cocaine addiction is 60 per cent higher than it was three years ago. And the proportion of females reporting cocaine as their main problem drug rose from 14 per cent in 2010 to 23 per cent in 2016.
Read The Irish Times article Here
17th July 2018
Dr Ciara Kelly: "We really need to realise that alcohol is a drug
Last weekend there were calls from gardai and emergency first responders in west Cork for parents to act more responsibly, after it was reported that multiple teenagers were highly intoxicated at an underage disco where the emergency services had to be called repeatedly. A local councillor said he was sure people donating money to the emergency response service, never expected it to be used as a babysitting service for drunk teens, when the first responders tweeted that all the cases they saw on Saturday night, were between the ages of 15 and 17.
Read The Irish Independent article Here
11th July 2018
Doctor who treated unconscious teen warns Irish people are playing 'Russian roulette' with drugs
Incident is just one in a growing trend of drug use amongst youths
Dr Jason van der Velde arrived at a scene in Clonakilty, Co Cork on Saturday where a fifteen-year-old boy was unconscious and vomiting following a "drug-fueled" night.
There was no evidence that alcohol had been consumed by the boy and it was eventually discovered that a form of ecstasy had been taken, he said.
This incident is just one in a growing trend of drug use amongst youths which has "the potential to ruin their lives", according to the Dr van der Velde.
Read The Independent.ie article Here
10th July 2018
Social media sites 'make addictive medication easier to buy'
Addiction psychiatrist Dr Colin O'Gara believes social media sites have "opened the door" for prescription drug dealers to thrive. Dr O'Gara, who is the clinical lead for addiction services at St John of God Hospital, Dublin, says it's now easier to purchase illegal narcotics online than ever before. "In previous times it would mainly be young, computer savvy people that would use the internet to purchase drugs," he said. "We've noticed that this is not the case anymore. 
Read The Independent.ie article Here
3rd July 2018
'Therapists were relieved when the WHO listed gaming addiction as a mental health condition'
Therapists all over the globe breathed a sigh of relief when the World Health Organisation (WHO) listed gaming addiction as a mental health condition.
This new classification of Gaming Disorder means that when worried parents drag their pasty-faced and overweight children in for some counselling that therapists don't have to play around with words any longer.
Read The Journal.ie article Here
28th June 2018
Alcohol Action Ireland welcomes further progress on the Public Health Alcohol Bill
Alcohol Action Ireland today welcomed the progress being made by the Oireachtas on the Bill and noted its completion of the Committee Stage before Dáil Éireann's Select Committee on Health.  The Bill will now go to Report and Final Stages in Dáil Éireann, probably early in the Autumn session and before Budget 2019. 
Read The Alcohol Action article Here
27th June 2018
Changes to laws will help to tackle drug use
Groups working at the coalface of the drugs problem are to lead calls today and tomorrow, in Dublin and Cork, for the decriminalisation of drug possession.It comes as the Department of Health revealed it had received more than 14,000 submissions in just three weeks in its public consultation in relation to the law around possession of drugs for personal use.The issue is being examined by a State expert group and, due to the level of public response, the department has extended the deadline for submissions from June 30 to July 13. 
Read The Irish Examiner article Here
21st June 2018
Irish medicinal cannabis campaigner to speak before House of Commons
An Irish medicinal cannabis campaigner who secured a licence for the medication for her ill daughter has been invited to the speak in the House of Commons in London today so she can explain the benefits of the alternative medicine in treating conditions such as severe epilepsy. Vera Twomey became friendly with British mother Hannah Deacon when they lived on the same street in Holland during a period where they were both "medical refugees."
Read The Irish Times article Here
20th June 2018
Addiction to video games is now a recognised illness
Addiction to video games will officially be recognised as a mental disorder from today.
The World Health Organisation has included "gaming disorder" in a new draft of its International Classification of Diseases (ICD), which was released today.
The entry for the illness says that those who suffer have trouble controlling their behaviours around gaming and give it precedence over the rest of their lives.
Read The Journal.ie article Here
6th June 2018
Drug addiction expert says cocaine abuse back at boom-time levels
Cocaine abuse is back at boom-time levels, a leading drug addiction expert has said.
Prof Colin O'Gara, consultant psychiatrist and head of addiction services at Saint John of God Hospital, said the numbers being treated for cocaine addiction were at 2007 levels.
"Back in 2007 we set up a service specifically for cocaine addiction at the hospital [St John of God]. When the economy went into freefall we saw cocaine being swapped for head shop drugs until legislation was tightened up and the prevalence of those drugs receded.
Read The Irish Times article Here
5th June 2018
Huge rise in numbers attending for treatment for cocaine use
Dr McGovern talked to Ciara Kelly on Newstalk's lunchtime live about data from the HRB which showed an increase in numbers seeking treatment. It is not clear if this is an actual rise in numbers using cocaine or that it may be perhaps a reduce in the stigma associated with seeking treatment.
Listen to the Newstalk interview Here
29th May 2018
Third of A&E attendances on Saturday nights are alcohol related
Nearly a third of all attendances at Irish hospital emergency departments on Saturday nights are alcohol-related, according to new research. During the remainder of the week, alcohol was a factor in 5.9 per cent of attendances. In the first study of its kind, which included all 29 emergency departments in Ireland, staff examined the notes of every person coming into hospital to identify "alcohol-related presentations".
Read The Irish Times article Here
28th May 2018
Alcohol does shorten your life
Sir, – I believe that Prof William Reville misses the policy implications of the recent Lancet alcohol article, which demonstrated the harmful effects of alcohol on life expectancy in almost 600,000 subjects in 83 prospective studies, with an analysis of 5.4 million person years ("First drinking 'protects your heart'. Then it 'shortens your life'. Who to believe?", Science, May 17th).
Read Prof. Frank Murray's letter in the Irish Times Here
24th May 2018
Study proves cannabis leads to psychosis
The title of this article is somewhat misleading. It tends to suggest that cannabis use inevitably causes psychosis. In actual fact the incidence of psychosis in cannabis users is relatively rare and tends to occur in predisposed individuals. The real questions here though are whether criminalising users of cannabis is effective and would regulation make cannabis safer?
Read The Independent article Here
21st May 2018
First drinking 'protects your heart'. Then it 'shortens your life'. Who to believe?
A headline in the Guardian newspaper on April 13th exclaimed: "One extra glass of wine a day will shorten your life by 30 minutes'' – referring to a study by Angela Ward and others published in the Lancet. The story uncritically presents the paper's conclusions as remarkable new findings. But, on examination, the findings are not very remarkable and are open to criticism.
Read The Irish Times article Here
15th May 2018
No thanks, I don't drink: Geraldine Walsh wonders why so many people struggle with her decision
I've spent the best part of adulthood avoiding a social life that has never suited me. Towards my latter days in college, I circumvented the student bar considering the constant badgering to "just have one" wore very thin, very quickly.
Even at 20, I knew the student bar was not where an introverted, soda drinker would feel comfortable. I'm not a pioneer, a teetotaller, a recovering alcoholic, or no fun as some have told me. I simply don't enjoy alcohol. I neither like the taste nor the feeling that one glass too many gives me.
Read The Irish Examiner article Here
14th May 2018
Time to tax narcotics as war on drugs will never be won
It was in this month nearly 50 years ago that US president Richard Nixon launched the "war on drugs". Some wars have lasted longer but not many have continued after such an obvious defeat. Tenacity and stubbornness are prized values in any battle but few generals would continue fighting at such cost.
The war on drugs was lost the moment it started but it continues relentlessly, morphing into a narrative favoured by dystopian novelists.
Read The Irish Times article Here
2nd May 2018
Hot Press joins forces with Ana Liffey Drug Project & London School of Economics for Drug Policy Town Halls
The NIMBY brigade was out in force last fortnight, writes Stuart Clark, as RTÉ's Prime Time reported on the opposition to Dublin's first medically supervised injecting facility, which Merchants Quay Ireland plan to have up and running by the autumn in the inner city.
Read The Hot Press article Here
27th April 2018
Negotiations for wider availability of suboxone in 'advanced stages'
There were 115 people receiving suboxone within the public health system at the end of February, according to figures provided to this newspaper by the HSE. This is a slight increase on the 109 people who were in receipt of suboxone at the end of December.Suboxone is an alternative substitution treatment for opioid drug dependence and the HSE told the Medical Independent (MI) that it is currently available in 15 different clinics in the country and from "five level 2 GPs".
Read The Medical Independent article Here
26th April 2018
Dr McGovern talked to Ivan Yates on Newstalk's Hard Shoulder about e-cigarettes
E-cigarettes have been used for a number of years for people who want to stop smoking and have been shown to be much safer than conventional cigarettes. Despite this health policy makers in Ireland are doubtful about their role in smoking cessation.
Listen to The Hard Shoulder interview Here (interview is towards the end of Part One)
23rd April 2018
Relatives of gambling addicts would prefer them to be hooked on heroin instead, expert claims
Many relatives of gambling addicts believe it would be better if their relative was hooked on heroin such is the utter devastation, an expert has claimed. Barry Grant, an addiction counsellor and CEO of charity Problem Gambling Ireland (PGI), has said much more needs to be done to educate and support young people and adults.
Read The Irish Mirror article Here
17th April 2018
Should cannabis be legalised in Ireland?
Dr McGovern was interviewed on Newstalk's Lunchtime Live about the current law around cannabis in Ireland and whether or not these laws work. There is a push by the Green Party to look at decriminalising cannabis use and legalising the drug so that it would be available in cannabis style coffee shops such as exist in Holland.
Listen to Newstalk's Lunchtime Live Here
6th April 2018
Merchants Quay Ireland asked by HSE to reduce cost of drug injection centre by 32%
The Health Service Executive asked Merchants Quay Ireland to reduce the cost of a new drug injection centre by 32%, according to documents released under the Freedom of Information Act.Negotiations over costs helped to delay the announcement of the location for the country's first supervised drug injection centre, which was finally made last February. In the end, a total of €2.8m was agreed for setup and running costs over an 18-month period.
Read The RTE.ie article Here
3rd April 2018
Study highlights long-term prescription drug use
One-third of medical card patients receive long-term prescriptions for drugs that can lose their effect and cause problems such as falls, according to the first detailed analysis of benzodiazepine and Z-drug prescribing in Ireland.
Read The Irish Examiner article Here
27th March 2018
Drug prevention service to close despite reports of 14-year olds using heroin
A constant "battle" for funding has led to the closure of a 30-year old award-winning national drug prevention and advisory service, at a time when its founder says that teenagers as young as 14 are using heroin. Founder of the national Aisling Group charity in Navan, Co Meath, Marie Byrne says the closure comes as drug use reaches 'epidemic proportions' in Ireland. The internationally acclaimed addiction counsellor says children of 11 years old are now binge drinking while teenagers are using heroin from 14 or even younger.
Read The Irish Examiner article Here
23rd March 2018
Addiction to prescription drugs in Northern Ireland 'at epidemic levels'
More than 193,000 prescriptions were handed out here for the painkiller tramadol in 2016 – a rate of 529 a day – costing almost £2m. A further 165,759 prescriptions for epilepsy drug gabapentin were written by doctors over the 12-month period, while almost 44,500 prescriptions for Lyrica were given out in 2016, at a cost to the health service of £3.87m.Alex Bunting from Addiction NI said urgent action was needed to address growing prescription drug abuse, which he said was killing people across Northern Ireland.
Read The Belfast Telegraph article Here
21st March 2018
'Free for all' – The week cannabis was 'legal' in Ireland
Everyone remembers when a legal loophole made ecstasy, magic mushrooms and head shop drugs 'legal' for 24 hours in 2015 but another legal ruling made cannabis 'legal' for an entire week in 1974.
Read The Independent.ie article Here
20th March 2018
Dr McGovern talked to Ciara Kelly on Newstalk's Lunchtime Live show
Is excessive drinking normalised in Ireland? Do the Irish have a strange relationship with alcohol? Would Minimum Unit pricing work? These questions and more are discussed on the programme.
Listen to Newstalk's Lunchtime Live programme Here
13th March 2018
Former state pathologist says not enough is being done to tackle abuse of 'killer' Tramadol
The former state pathologist for Northern Ireland has warned that not enough is being done to tackle the abuse of the prescription drug Tramadol – which he has branded a "major killer". Professor Jack Crane has called for the substance to be re-classified as a a Class A drug, saying it is as dangerous as heroin.
Read The Irish News article Here
27th February 2018
Barriers to shield children from alcohol 'are too short'
New barriers to shield children from alcohol in shops and supermarkets will have little impact as they will be no taller than a 7-year-old, the National Off-license Association has warned. The controversial Public Health (Alcohol) Bill 2015 which will introduce minimum pricing on drink, mandatory health labelling, as well as restrictions around advertising is due to be debated in the Dáil tomorrow.
Read The Irish Examiner article Here
23rd February 2018
Field hospital needed to treat drunk teenagers
Some teenagers were so drunk arriving at an alcohol-free underage disco in West Cork that they were unconscious and needed medical help to breathe. Three intoxicated children aged between 15 and 17 were taken unconscious by ambulance to CUH and up to a dozen were triaged in a field-hospital set up on the grounds of Bandon Rugby Club to ensure the hospital was not overwhelmed by scale of the incident.
Read The Irish Examiner article Here
22nd February 2018
Icelandic approach to teen substance abuse may be tested in west of Ireland
Iceland's success in cutting substance abuse among teenagers may be tested in the west of Ireland with a pilot scheme involving 7,000 young people. Imposing guilt on children and penalties on suppliers will not work, as the issue is a societal one, Icelandic director of the Planet Youth project Jon Sigfusson said in Galway. He outlined how his country's project was so successful that Iceland went from having one of the highest to one of the lowest rates of substance abuse by teenagers over a 20-year period.
Read The Irish Times article Here
20th February 2018
'We've had up to five doses given before someone comes around': How an anti-overdose drug is saving lives
Jess Sears has saved a lot of lives since she started working in homelessness services.The Depaul clinical nurse manager has injected people suffering from overdose with the drug Naloxone on many occasions. "My first time was when I was working in a drug service in the north inner city where we would often have staff outside the toilets because that could be an area where someone is injecting," said Sears.
Read The Journal.ie article Here
19th February 2018
Merchants Quay Ireland wins tender for drug injection centre
The Health Service Executive has moved a step closer to opening a supervised drug injecting facility in Dublin, after it confirmed that Merchants Quay Ireland is the preferred bidder to operate the centre on a pilot basis. It is planned to operate the facility for an 18-month period in its pilot phase.
Read the RTE.ie article Here
5th February 2018
Varadkar opposed to further changes to alcohol Bill
The Government will not accept any further amendment to controversial legislation to deal with Ireland's alcohol crisis when debate starts in the Dáil on Tuesday. The Public Health (Alcohol) Bill took two years to get through the Seanad after intense lobbying on each of its four main provisions – the introduction of minimum unit pricing; structural segregation of alcohol from other products in supermarkets and retail outlets.
Read The Irish Times article Here
31st January 2018
Do we need to change our attitude towards drug addicts?
Dr McGovern and Dawn Russell were interviewed by Ciara Kelly on Newstalk about how drug users are treated by society. Should drugs be criminalised or should they be treated as an having an illness?
Listen to the Newstalk interview Here
30th January 2018
Antidote action plan to tackle drug more deadly than heroin
Fentanyl, an opioid drug thousands of times more dangerous than street heroin which has left more than 70,000 people dead in Canada and the US, is creeping into Ireland, according to one of the country's leading drugs experts, Dr Chris Luke. The synthetic heroin has made headlines around the world for reaching epidemic proportions in the States and has been named as a factor in a number of celebrity deaths including Prince and Tom Petty.
Read The Independent.ie article Here
26th January 2018
Work of expert group on cannabis still not complete
An expert group is continuing to develop guidance for healthcare professionals on a Cannabis Access Programme, almost a year after the proposed programme was announced by Minister for Health Simon Harris. The group has made "very significant progress" in developing clinical guidelines and is also considering operational aspects for implementation of the access programme. It has met seven times to date.
Read The Medical Independent article Here
19th January 2018
HSE to spend €3 million on new drug addiction centre in Portlaoise
A treatment centre for drug and other addictions is Portlaoise is set to cost nearly €3 million to build in health service spending. The HSE Service Plan for 2018 confirmed the cost of the Community Addiction Services Unit – new facility for counselling and support services at St. Fintan's Health Campus, Portlaoise.
Read The Leinster Express article Here
16th January 2018
Woman who consumes 'enormous amount' of alcohol can't be forced into rehab, judge says
A High Court judge has said he can make no further orders in the case of an "extraordinarily vulnerable" woman who doctors fear may die due to her "enormous" alcohol consumption. The woman, aged in her forties and with a troubled history, has been diagnosed with cirrhosis of the liver and has said she knows "it's life or death now" but is refusing to enter a rehabilitation programme to address her chronic alcoholism.
Read The Independent.ie article Here
12th January 2018
Casinos, gaming machines and online gambling to be overseen by independent regulator
An independent regulator for the gambling industry is to be established under a proposed new law.Minister of State for Equality, Immigration and Integration, David Stanton briefed Cabinet today and requested approval to draft a new general scheme of the Gambling Control Bill.
Read The Journal.ie article Here
9th January 2018
Only one in 10 Britons know alcohol causes cancer, survey finds
Cancer Research UK says scale of ignorance is worrying as findings also show backing for warning labels on bottles and cans. Only one in 10 people know that alcohol causes cancer, according to findings that also show strong public backing for cans and bottles of drink carrying warnings about the link.
Read The Guardian article Here
8th January 2018
Health Minister defends alcohol bill changes
The Government did not cave in to the powerful drinks lobby in changes to the alcohol health bill, Health Minister Simon Harris says. Mr Harris defended the changes, which exempts small local shops from the more draconian elements of the bill regarding separation of alcohol, saying the alterations are "common sense". Mr Harris, in an interview with the Irish Examiner, said he is satisfied with the final makeup of the bill.
Read The Examiner article Here
2nd January 2018
'Heroin ripped through Dublin… And this place we loved was at the heart of the city's epidemic'
Below is an extract from The Choice by Philly McMahon with Niall Kelly.
One summer the lads decided that they were going to rob a bike – not just any old motorbike this time. A superbike. A huge gang of them went off one day to God knows where and came back a couple of hours later with this absolute beauty of a machine.
Read The Journal.ie article Here
12th December 2017
'Maybe we should slosh our way through the forty days before Easter too'
Christmas is a lovely time of the year. We catch up with family and friends. For many the pub is the perfect setting – it's convivial, warm, friendly and welcoming.And that's all lovely, until a marauding troupe of messers, bedecked in luminous Christmas jumpers, and wielding bunches of mistletoe, settle into your space, disrupting your company and likely spoiling what was shaping up to be a pleasant evening.
Read The Journal.ie article Here
6th December 2017
Smartphone addiction? Irish people check their phones 57 times a day
Nine in ten Irish people now either own or have smartphone access, with the 'grey' tech market expected to become a growth segment for mobile retailers. Meanwhile Irish people are likely to check their phones on average of 57 times per day, according to Deloitte's annual Mobile Consumer Survey.
Read The Independent.ie article Here
27th November 2017
Delay in supervised injecting rooms – Dr McGovern talks to Newstalk breakfast
There has been a delay in the opening of the first medically supervised injecting centre (MSIC) in the city centre amid concerns that planning permission may need to be sought and that this could take over nine months to secure. Dr McGovern talked to Paul Williams about this delay as well as the benefits of MSIC for injecting drug users as well as the city's bystanders, residents and business owners.
Listen to the Newstalk Breakfast interview Here
23rd November 2017
Minimum pricing would help tackle alcohol abuse issue in Northern Ireland, says chief medical officer
Alcohol abuse in Northern Ireland is costing up to £900m every year, the region's top doctor has warned. The startling claim from chief medical officer Dr Michael McBride came as he called for the introduction of minimum pricing on booze. He said more than 200,000 people are drinking at either hazardous or harmful levels. Dr McBride was speaking at an event for the Big Lottery Fund's Impact of Alcohol programme yesterday.
Read The Belfast Telegraph article Here
6th November 2017
Drinks promotions to be restricted under new legislation
Drinks promotions aimed at students and others offering two alcohol products for the price of one are to be restricted under new legislation being prepared by the Government. Minister for Health Simon Harris is to be given the authority to draft regulations to prohibit or curb promotions, which he believes encourage irresponsible drinking behaviour.
Read The Irish Times article Here
1st November 2017
'Growing evidence' backs injecting rooms; Facilities reach marginalised users and improve practices
There is "growing" evidence that drug consumption rooms are able to reach marginalised users, improve injecting practices, and reduce the visibility of public drug use, according to the EU drugs agency. The European Monitoring Centre for Drugs and Drug Addiction said there was an "increasing awareness" of the potential of such State-backed facilities to reduce harms to communities affected.
Read The Irish Examiner article Here
27th October 2017
Dr McGovern talks to Ivan Yates on Newstalk's Hard Shoulder about problem drinking
Dr McGovern and Journalist Declan Lynch discussed alcohol abuse with Ivan Yates. Issues such as how to spot a problem drinker and the language used in describing people who abuse alcohol were discussed as well as the role and effectiveness of AA and other interventions.
Listen to Newstalk's Hard Shoulder Here (interview starts about  halfway through Part One) Here
17th October 2017
COMMENT: Alcohol Bill will protect children
For over 650 days, the Public Health (Alcohol) Bill – a progressive piece of legislation designed to significantly and positively alter Ireland's harmful relationship with alcohol – has languished in the Oireachtas, hindered by the powerful alcohol industry's lobbyists.
Read The Dublin People article Here
10th October 2017
Scientific evidence and drug policy – a marriage on the rocks
'Nowhere is the divorce between rhetoric and reality more evident than in the formulation of global drug policies, where too often emotions and ideology rather than evidence have prevailed.' So said Kofi Annan, when writing in a blog for the Huffington Post's US site. As an Aussie, I have a strong belief in the value of a 'fair go'. Indeed it's almost part of our national psyche down under. Right now, when looking at drug policies around the world, the notions of a fair go, of justice and fairness (or lack thereof), are particularly poignant. 
Read the IDHDP article Here
9th October 2017
AA (and not that AA) criticises TDs for putting alcohol sales before safety
The motoring group has also criticised some of the legislation's opponents for prioritising the sale of alcohol over the safety of consumers and users. The Road Traffic Bill, introduced by Minister for Transport Shane Ross during the summer, proposes that anyone caught with a blood alcohol level of between 50mg and 80mg per 100ml will receive an automatic driving ban.
Read The Irish Examiner article Here
5th October 2017
Remember the proposed 'booze curtains'? Smaller shops have won the battle against them
Smaller shops have won their battle to get rid of the proposed 'booze curtain' which would have hidden alcohol from customers' view. In a move that is set to incense public health campaigners, the shops will continue to be allowed to display alcohol – although it must be confined to around two shelves. The climb-down is understood to be among a series of amendments in the controversial Public (Health) Alcohol Bill, the Irish Independent has learned.
Read The Independent.ie article Here
3rd October 2017
Former FG advisers are lobbying on alcohol Bill
Former Fine Gael Oireachtas members and special advisers from the last government are lobbying former colleagues over the controversial legislation to reduce alcohol intake in the State. At least 10 former designated public officials have been involved in lobbying on the Public Health (Alcohol) Bill and on alcohol in general. They include two former Fine Gael senators and four special advisers to ministers during the party's time in coalition with Labour.
Read The Irish Times article Here
25th September 2017
Decriminalising drugs: could it work in Ireland.
In 1977, just before the heroin epidemic began to take hold in Dublin, the Fine Gael government passed a law which made it a crime to consume opium, possess an opium pipe or even visit a place where opium is being taken. The law was contained in the Misuse of Drugs Act 1977, Ireland's first modern piece of drugs legislation.
Read The Irish Times article Here
20th September 2017
Government pledge to pass laws amid 'hamstrung Dáil' claims
The Government has promised to pass divisive bills on alcohol sale restrictions and judicial reforms before the end of this Dáil term amid ongoing claims parliament has become hamstrung by the minority government stalemate. The commitment was outlined by Cabinet yesterday as part of plans to pass 28 priority bills and fast-track 24 bills currently under examination, 30 undergoing pre-legislative scrutiny and 73 others under review.
Read The Examiner article Here
19th September 2017
'De-normalisation' of alcohol purchases targeted by health body
New legislation is aimed at both "de-normalising" the sale of alcohol and reducing impulse buying, which accounts for almost one-third of alcohol purchases, according to the vice-chairman of the association representing public health staff. Adrian O'Sullivan, of the Environmental Health Association said the new Public Health (Alcohol) Bill is a welcome piece of legislation which should be passed in its entirety by the Oireachteas.
Read The Irish Times article Here
15th September 2017
A Doctor Tries to Lower Barriers to Methadone Treatment
For John, a heroin user for seven years, there were a few snags that, for a while, held him back from getting stable on methadone treatment. Staff in two methadone clinics wanted him to give urine samples in front of them – a level of intrusion that he, like others he knows, found uncomfortable and off-putting. "I couldn't get stable on methadone because of the way the clinics are, the structure of having to urinate in front of people," he says. "Somebody comes in with you and there are mirrors around the toilets."
Read the Dublin Inquirer article Here
14th September 2017
No 'magic drug circle' but gardaí will use 'discretion' outside city injection centres
Supervised injecting centres are on the way to Dublin but local councillors said they are concerned that they will be a nightmare to police, and that they fear users will be able to possess heroin without the prospect of prosecution. Elected representatives, as well as senior gardaí, said there would have to be compromise and discretion when it came to possession of drug laws if the centre is to be successful.
Read The Journal.ie article Here
12th September 2017
Alcohol a factor 'in 85% of suicides' of men aged over 40 in Cork
About 85 per cent of men over the age of 40 who took their own lives in Corkin the last nine years had a history of alcohol abuse, a public meeting has heard. Prof Ella Arensman, of the National Suicide Research Foundation, told the meeting that research into suicide in Cork city and county since 2008 found that among men under the age of 40, including adolescents, who took their own lives, some 55 per cent had a history of alcohol.
Read The Irish Times article Here
8th September 2017
Dr McGovern talks to George Hook on Newstalk's High Noon about medicinal cannabis
Minister of Health Simon Harris issued advice regarding access to medicinal cannabis last May and that only medical consultant's could apply for a licence. Despite that, no applications have been made and, as it stands, no patient in Ireland has access to this product.
Listen to the High Noon interview Here
5th September 2017
'Don't dilute drink laws,' urges Black
Senator Frances Black has warned that new legislation on alcohol must not be diluted by the drinks industry. The musician and addiction awareness campaigner will host a series of meetings nationwide to galvanise support for the Public Health (Alcohol) Bill, amid fears that the powerful Irish drinks industry will be successful in getting some of its proposed measures watered down.
Read The Independent article Here
28th August 2017
Free drug tests dropped in favour of 'amnesty bins' for revellers
Free drug testing in nightclubs – so users can check the purity of substances bought from dealers – has been quietly kicked into touch by the Government, the Sunday Independent can confirm. However, as the country gears up for Electric Picnic next weekend, special disposal bins may now be introduced at music festivals and clubs, allowing revellers to dump drugs without being charged by gardai. Dr McGovern provided his opinion and believes amnesty bins could help people who use drugs without fear of prosecution.
Read The Independent.ie article Here
17th August 2017
Leaving Cert: Charity criticises lack of regulation for drink deals
A lack of regulation for drinks deals in nightclubs has been criticised ahead of the release of the Leaving Cert results on Wednesday. Alcohol Action Ireland said social media posts from night clubs and bars this week highlights "the widespread use of such promotional tools". It said admission charges "typically co-related to a specific number of available drinks; a variety of drinks being available to a certain admission price, or packages of reduced priced drinks being made available to certain groups."
Read The Irish Times article Here
16th August 2017
Parents 'should not be blind' to students' drinking.
Parents have been told "not to be blind" to their children's drinking, as thousands of students prepare to celebrate their Leaving Cert results tonight. According to research carried out by Drinkaware, parents are the biggest influence on young people's decisions around alcohol. "The post-results celebrations do not have to be synonymous with the now expected reports about drunken teenagers spilling out of nightclubs across the country," Dr Liam Twomey, chief medical officer of Drinkaware, said.
Read The Independent.ie article Here
14th August 2017
Fears that potent drug fentanyl may take hold in Ireland
For several years Irish authorities have been bracing themselves for the arrival of fentanyl, the synthetic heroin-like drug that has claimed many lives in Europe and the US. Until recently Ireland appeared to have avoided the brunt of the danger; by the start of this year, just a handful of fentanyl seizures had ever been made in the country.
Read the Irish Times article Here
2nd August 2017
Revealed: This is how many people have failed roadside drug tests since April
Roadside drug-testing detected only 11 suspects in the first three-and-a-half-months it has been in operation. All but one of the positive tests took place in Dublin. The new procedures for preliminary drug tests were introduced on April 12 and involve gardai conducting tests to analyse a driver's saliva when they are stopped at a checkpoint.
Read The Independent.ie article Here
28th July 2017
Tranquilliser trap: The pain of pill addiction
In 2015, almost 900,000 prescriptions were written for just two benzodiazepine drugs, with users becoming heavily dependent on them, often with painful results. Medication wasn't her thing. She hadn't taken an antibiotic since 1987. But when Tipperary-based mother of two Catherine experienced a "bad menopause" and didn't sleep for months, her doctor asked in August 2007 if she'd try a bit of Valium. 
Read The Irish Examiner article Here
27th July 2017
More addiction counsellors needed
Sir, – Addiction Counsellors of Ireland are accredited counsellors with knowledge of the dynamics of addiction and with specific expertise and training in the skills and interventions required to work with people in the various stages of the pathway of problem use. It is very disappointing to see no mention by the Minister for Health and the Minister of State for the Drug Strategy of the need for investment and employment of addiction counsellors in the public health system as part of multidisciplinary teams to fulfil a key strategic goal of the strategy, to "minimise the harms caused by the use and misuse of substances and promote rehabilitation and recovery".
Read The Irish Times letter Here
26th July 2017
Calls for a heroin 'overdose antidote' to be made more available to addicts' families
Calls are being made for a heroin 'overdose antidote' to be made more freely available here after a scheme in Northern Ireland may have saved almost 100 lives over the past five years.Naloxone is a medication that rapidly reverses and restores the breathing of a person overdosing from heroin or prescription opioid pain medications.
Read The Journal.ie article Here
25th July 2017
Radio: RTE goes big on decriminalising drugs debate
Should we decriminalise drugs currently prohibited? The Government is proposing this for small amounts and personal use. They're also examining alternative tactics to reduce intake: from a criminal to a medical approach. The story was widely covered, as is right – it's a big deal. Radio 1 alone saw it explored by Today with Sean O'Rourke (Mon-Fri 10am), which spoke to Tony Geoghegan of Merchants Quay Ireland and Grace Hill of Tallaght Drug and Alcohol Taskforce; Drivetime (Mon-Fri 4.30pm) had on Aoife Frances of the National Family Support Network and Trinity Professor Joe Barry; and News at One (Mon-Fri 1pm) welcomed Minister of State Catherine Byrne.
Read The RTE.ie article Here
20th July 2017
HSE meets businesses over Dublin injecting facility
The Health Service Executive has said it has met with Dublin city businesses about the opening of a Supervised Injection Facility for drug users which is due before the end of the year. In a statement a spokesperson for the HSE said that the plan is to open the facility in the city centre area "where there is the preponderance of drug related deaths, drug related litter, ambulance call out for overdose and most visible public injecting scene".
Read the RTE article Here
19th July 2017
Dr McGovern talks to George Hook on Newstalk's High Noon about alcohol addiction
Dr McGovern talked to George Hook about Alcoholics anonymous, 12 steps and his own particular focus of treatment. There is no specific intervention that works every time in every patient who suffers from alcohol dependence. Each person presents a specific set of problems that might do better with a particular type of treatment philosophy.
Listen to The High Noon interview Here
17th July 2017
Midwives with special skills are needed 'to help alcoholic mothers-to-be'
Specialist midwives trained to support pregnant women with alcohol problems are needed, according to a major new strategy for tackling Ireland's drug problem. The plan warns women in Ireland are more likely to drink during pregnancy than in any other country and are still not fully aware of the risks. And it cites the need for maternity hospitals to "strengthen their methods of detecting alcohol abuse and supporting women to reduce their intake".
Read The Independent.ie article Here
13th July 2017
92 babies suffering from drug withdrawal recorded in Irish hospitals last year
Ninety-two babies were discharged from Irish hospitals with drug addiction withdrawal symptoms in 2016. Figures from the HSE released to TheJournal.ie under the Freedom of Information Act show that, between 2012 and 2016, a total of 501 babies were discharged from Ireland's maternity hospitals with drug addiction withdrawal symptoms due to their mother's use of drugs during pregnancy. It would be interesting to see what the figures were for alcohol or what effects maternal smoking had on pregnancy outcomes and also how many of these babies had withdrawal withdrawal symptoms that required treatment.
Read The Journal.ie article Here
6th July 2017
Should drug injection centres be allowed in busy areas? Dr McGovern talks to Newstalk breakfast
Legislation was  passed in the Oireachteas in May 2017 to allow the first Medically Supervised Injecting Centre (MSIC) to open in Dublin. The process will be put out for tender soon. Mannix Flynn, Dublin City Counsellor and Dr Govern debated the issue of MSIC and their effectiveness in reducing drug related problems in the city centre
Listen to the Newstalk debate Here
30th June 2017
Dr Colin O'Gara letter to the Irish Times about Gambling in Ireland
Sir, The Gambling Control Bill of 2013 appears to have slipped away from legislative priority. This is of particular concern to those of us providing medical care for patients and families affected by severe gambling addiction. As a society, we continue to allow ourselves and our children to be bombarded by gambling adverts in the mainstream media, online and during sporting events.
Read Dr O'Gara's letter to the Irish Times Here
27th June 2017
Dr Bobby Smyth letter to the Irish Times
Dr Bobby Smyth wrote a letter to Editor of the Irish Times regarding the recent British Medical Journal (BMJ) study linking moderate alcohol use to deterioration in brain health. He also urges the Government to enact the Alcohol Bill which would overhaul the way in which alcohol is sold and marketed in Ireland.
Read Dr Smyth's letter in the Irish Times Here
23rd June 2017
Government accused of stalling medicinal cannabis Bill
An Opposition TD has accused the Government is effectively shutting down the bill to legalise medicinal cannabis. The legislation proposed by Gino Kenny of the Solidarity / People Before Profit Alliance passed the first and second stages in the Dáil, but it has not moved since December. Deputy Kenny said that he believes the Bill is being run into the ground by the Government, with summer recess beginning in July.
Read The Irish Examiner article Here
22nd June 2017
From injury to addiction: Ant McParlin and Tiger Woods aren't the only ones struggling
'If it can happen to someone like me, it can happen to anyone.' That was the message from Anthony McPartlin, one half of the TV presenting duo Ant and Dec, when he revealed last weekend that he had become addicted to prescription drugs. McPartlin has checked into rehab for addiction to the opioid prescription painkiller Tramadol, as well as alcohol abuse issues.
Read The Independent article Here
20th June 2017
Kenny among TDs who helped alcohol industry lobby Health Department
Former Taoiseach Enda Kenny was among the many politicians who made representations to the Department of Health after being lobbied by the drinks industry objecting to proposed legislation to curb alcohol consumption. Mr Kenny forwarded the correspondence from his constituency office, which he received from the Reel Deel Brewing company in Ballina, Co Mayo, as recently as February last.
Read The Independent article Here
19th June 2017
Young people opposed to Good Friday alcohol law change
Young people aged 18 to 24 have the greatest opposition to changing Good Friday drinking laws, new research has found. It has discovered that the public is split almost exactly 50/50 on whether or not we should change our Good Friday drinking laws. But the majority of young people, 58pc, want to see the tradition retained and pubs to close on that day.
Read The Independent Article Here
16th June 2017
Carlsberg was top tackler of ad rules in Euros
With probably one of the best-known brand slogans in the world, it is unsurprising Carlsberg proved wiliest at circumventing local regulations designed to protect children from alcohol advertising during Euro 2016. A study entitled Foul Play: Alcohol Marketing During UEFA Euro 2016 shows the drinks industry paid little heed to the spirit of the law governing alcohol advertising, which in France, where the tournament was played, includes a ban on TV advertising.
Read the Irish Examiner article Here
15th June 2017
One-third of parents think it is acceptable for under-16s to drink alcohol in the home
One in every three parents believes it is acceptable for their children to consume alcohol at home under the age of 16, according to a new report. The research by drinkaware.ie found that those who begin drinking aged 15 are four times more likely to become alcohol dependant than if they begin from 20 years of age onwards. The study also revealed that more than half of all parents surveyed believe it is acceptable for children to drink at home under the age of 18.
Read The Independent article Here
14th June 2017
Drug treatment centres shut due to user incidents.
Three drug treatment services had to close temporarily because of problems in dealing with drug users taking new psychoactive substances (NPS).Staff were confronted by clients suffering severe agitation, aggression and even violence as a result of taking the synthetic drugs. The findings are contained in a report on NPS by the European Drugs Agency. The report documents that significant harms are being posed to certain problematic users, including marginalised groups such as injecting drug users, the homeless and prisoners.
Read the Irish Examiner article Here
12th June 2017
46 soldiers given marching orders after drug tests
A total of 63 members of the Irish Army have failed drug tests for substances including cocaine and cannabis in the last five years – but just 46 were discharged from duty. The compulsory random drug testing (CRDT) programme, introduced in 2002, is carried out on 10pc of the force each year. The scheme is meant to act as a deterrent, according to sources, and is aimed particularly at young recruits.
This seems like an irrational senseless approach to deciding the suitability for service. Doubtless recruits were spared alcohol testing.
Read the Independent article Here
9th June 2017
What is moderate drinking and how does it damage your health?
A pint of beer contains about two standard drinks, a bottle of wine contains seven. A study into the effects of alcohol consumption which showed that even moderate drinking has damaging effects on the brain has sparked interest about how exactly moderate drinking is defined. There is a lot of confusion about the measurement of alcohol intake, in part because units are defined differently in Ireland from the UK – our measures tend to be bigger!
Read the Irish Times article Here
6th June 2017
Alcohol is issue for most at addiction centre
More than 60% of the clients who attended an addiction treatment centre last year are holding down full-time jobs. Of those who attend programmes at the centre, alcohol is still the number one drug for the majority and is abused in combination with other substances by other clients. New figures compiled by Talbot Grove in Castleisland, Co. Kerry, reveal that over half of all clients are referred by either a family member or friend and not a medical professional.
Read the Irish Examiner article Here
1st June 2017
Drug 100 times more potent than morphine being mixed with heroin and cocaine
Gardaí are issuing warnings to the public that a drug about 100 times more potent than morphine is being mixed with heroin and cocaine. On Monday night's Crimecall gardaí said that there was a worrying trend emerging of the opioid 'fentanyl' being mixed with the illegal drugs, and could result in higher numbers of overdoses.
Read The Journal.ie article here
24th May 2017
Vaping Could Have "An Enormous Public Health Benefit"
E-cigarettes have become increasingly popular among those aiming to give up smoking, but are they the best way forward? Dr. Ruairi Hanley sees vaping as a positive, and believes doctors should prescribe it as an alternative to cigarettes. "These vaping devices are 95% safer than ordinary cigarettes," he said. With five to six thousand people a year dying from smoking related illnesses, he thinks vaping devices could have an "enormous public health benefit."
Listen to The Last Word interview Here (starts at 4 minutes)
18th May 2017
Alcohol or drugs were key factor in 80% of Cork suicide cases in study
Alcohol or drugs have been detected in eight out of 10 suicides examined in a study of 121 cases in Cork over a six-year period. The analysis is one of the first to compare young people (aged 15-24) and adults (aged 25-34) in terms of socio-democratic factors, substance abuse and method characteristics. The study was conducted by researchers attached to the National Suicide Research Foundation in University College Cork, the university's Department of Epidemiology and Public Health, and St Patrick's Mental Health Services in Cork. The study looked at 61 suicides of young peopleand 60 of adults between 2007 and 2012.
Read the Irish Examiner article Here
'It takes me away from this world for the day': Life as a homeless drug-user on the streets of Dublin
Heroin users are often stigmatised for using this drug in a way alcohol or tobacco users never are. This interesting article by Daragh Brophy of the Journal.ie looks at the lived experience of a heroin user from a number of different perspectives. Dr McGovern gave his views from a treatment standpoint.
Read the Journal.ie article Here
9th May 2017
Irish Pharmacy Union calls for decriminalisation of drugs for personal use
The Irish Pharmacy Union has added its voice to those calling for the decriminalisation of drugs for personal use. At its national conference over the weekend the union voted in favour of a motion calling for the possession of small amounts of drugs for personal use to be treated as a health rather than as a criminal issue.  The forthcoming National Drug Strategy, to be published later in the summer by the Minister of State for drugs, Catherine Byrne, will also call for such a move.
Read the Irish Times Article Here
2nd May 2017
Survey: Eight out of 10 motorists 'very supportive' of roadside drug testing but how well informed are they about the evidence behind the testing?
A survey has found that 97% of motorists would support new roadside drug testing measures. Almost 80% of more than 3,000 motorists surveyed by AA Ireland said they were "very supportive" of the new measures, with an additional 12.38% "somewhat supportive". These same motorists might feel different if they realised that the evidence of positive results and driving impairment show a poor correlation and many motorists who will be prosecuted may well be done so having not been impaired by drugs at all.
Read the Irish Examiner article Here
25th April 2017
Drugs: 'How is arresting someone for something that they are addicted to helping?
At the Labour Party Conference in Wexford last weekend the delegates voted through two significant motions regarding drug policy reform in Ireland. One was to legalise and regulate the sale and consumption of cannabis, the other was to decriminalise all personal drug use. One speaker, Emmet Stagg, said that he had proposed a motion to legalise cannabis fifteen years ago and he was almost lynched. It shows where the drug debate has moved to in Ireland and indeed internationally.
Read The Journal.ie article Here
24th April 2017
Four significant drug policy motions carried at IMO AGM 2017
H
Four major motions were carried at the IMO AGM 2017 in Galway last weekend. These included issues such as evidence based clinical guidelines, electronic cigarettes, medicinal cannabis and supervised injecting rooms. Dr McGovern and his colleague Dr Cathal O Sullióbháin presented these topics as part of the General Motions presentation at the event.
Read the IMO AGM Motions Here
20th April 2017
Dr McGovern talks to Matt Cooper on The Last Word about new drug driving laws
Minister Shane Ross has introduced new laws regarding driving and the presence of drugs in one's system. New roadside tests have been developed to aid this process. This will not be without complications and convictions may well be challenged in court.
Listen to the Last Word piece Here (Click on April 12th episode and interview starts at 38:27)
7th April 2017
Journal.ie Video Debate: Supervised injecting rooms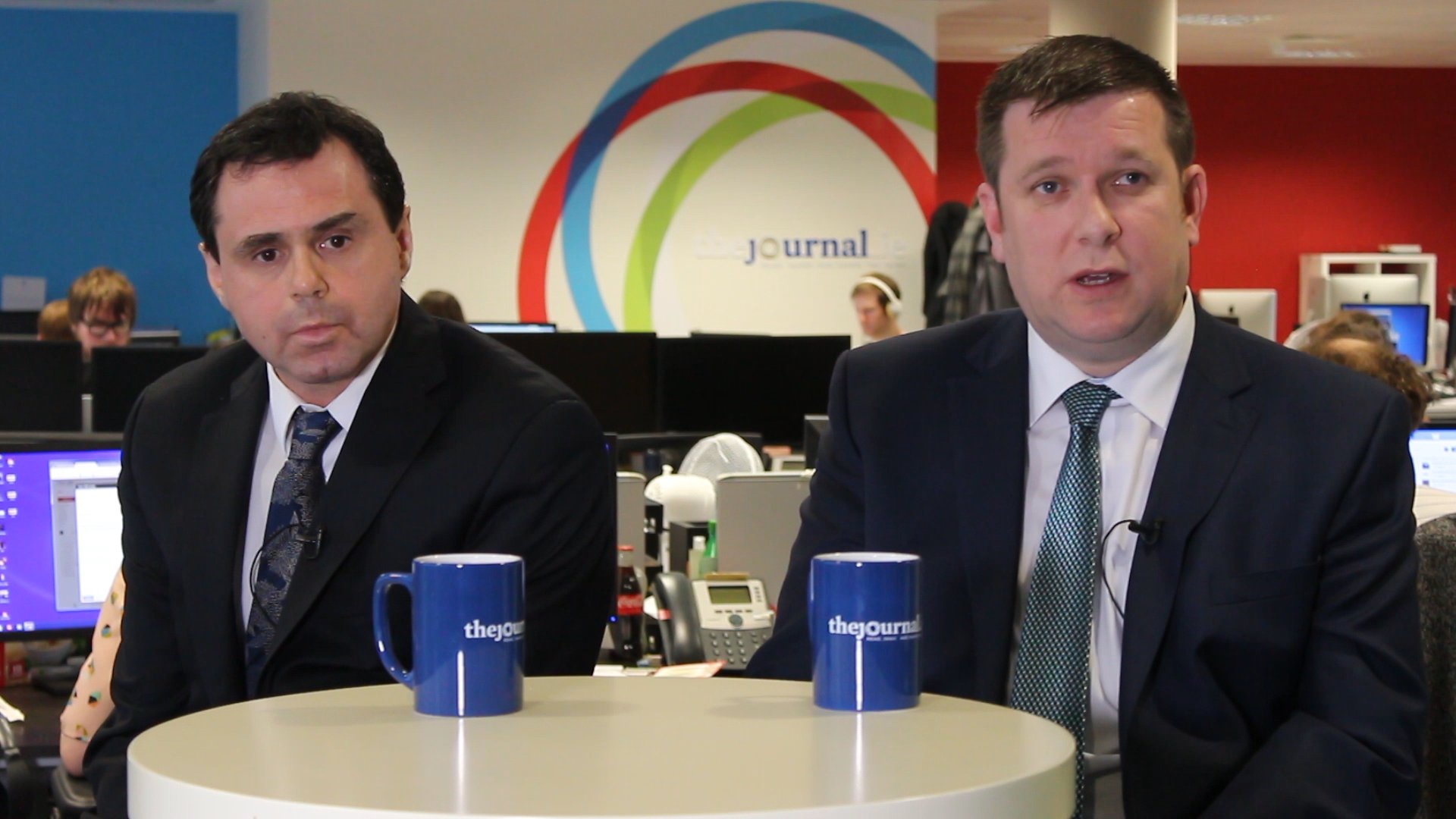 Dr McGovern and Adrian Cummins, CEO of the Irish Restaurants Association were invited to participate on the Journal.ie video debate about the location of Ireland's first supervised injecting room. A Bill has been unanimously passed in the Oireachteas to allow this facility to be opened. The location, however, has not yet been chosen.
Watch The Journal.ie video debate Here
5th April 2017
Medical Cannabis can be effective in the treatment of chronic pain
Dr McGovern was invited on Newstalk to discuss with George Hook the role of medical cannabis in the treatment of chronic pain. Legislation has been passed that makes provision for the use of cannabis for a range of chronic conditions although chronic pain is not included (in a recent HPRA report).
Listen to Newstalk's High Noon interview Here
28th March 2017
Surge in teenage alcohol-related admissions at children's hospital
There were more than five times as many teenage admissions to one of the State's main children's hospitals due to alcohol use last year compared with 2015, new figures show. Alcohol-related cases among children aged between 13 and 17 dropped to a four-year low at Temple Street Children's Hospital in 2015, when just four such patients were admitted and later discharged. However, the number spiked significantly to 21 last year – the highest recorded since 2012.
Read The Irish Times article Here
23rd March 2017
Ireland top of the table for drinking at home
Ireland tops the table of 25 countries for people drinking at home before going on a night out — with more than four out of five surveyed engaging in "pre-drinking". Research conducted by a team of international academics puts Ireland in fourth place for the prevalence of heavy drinkers. The findings, published in Drug and Alcohol Review, said that pre-drinking, also known as "pre-loading", was linked with heavier drinking and negative alcohol-related consequences.
Read The Irish Examiner article Here
20th March 2017
RTE Drivetime with Mary Wilson discusses Gambling Addiction
This week as our airwaves fill with news from the Cheltenham races, addiction services in Ireland are warning that this time of year can be a particular problem for at risk gamblers. Della Kilroy had this report. Dr McGovern was asked for his thoughts on this emerging problem in Ireland.
Listen to RTE Drivetime Here
10th March 2017
Injecting facility 'clinical structure' is key
Governance, clinical appropriateness and a Dublin location will all be factors in the location of the country's first supervised injecting facility. The location of any pilot supervised injecting facility has not yet been decided upon, beyond the fact that it would be in Dublin, the HSE has indicated. The decision in relation to the final location would be made by the HSE following an appropriate procurement process, taking into account the need in the area and the "demonstration of appropriate clinical and managerial governance structures", the Executive said.
Read the Irish Medical Times article Here
6th March 2017
Footage emerges of alleged effects of synthetic cannabinoids ("Spice") on streets of UK.
Shocking footage shows homeless people being turned into the 'walking dead' after taking the drug Spice. The video, shot in Manchester city centre, captures disturbing scenes of people frozen like statues as the substance takes hold of their whole body. The city has experienced a surge in ambulance call outs after users have fallen victim to the drug's lethal side effects, with some left keeling over and smashing up their faces.
Read The Daily Mail article Here
3rd March 2017
'Don't let the hidden harm of alcohol abuse define you' – experiences of a son
For Christmas 2015, there were no sleigh bells. There were no merry drinks with family. There was no exchanging of presents. Instead, there was the sound of an ambulance. There were empty bottles of wine in my mother's unmade bed. The only exchange was my mother's medical history with the paramedics. There was no Christmas dinner. Nor were there any presents tucked underneath the naked Christmas tree. On December 25th, I found my mother lying at the bottom of the stairs with her ribs broken as a result from drinking too much alcohol.
Read the Irish Times article Here
27th February 2017
'Personal drug allowance would help injecting centre succeed' writes Derek Byrne
I was glad to hear that the Government had finally confirmed plans to open a medically supervised injecting facility for intravenous drug users in Dublin later this year. We were told by Ministers that the pilot facility, to be opened at an as-yet undecided location in the city centre, will be staffed by medics trained to deal with overdoses. Drug users will be able to access sterile needles and rooms to inject the drugs they have brought with them.
Read The Irish Times article Here
23rd February 2017
Open cocaine use "normalised" in Irish pubs – councillor
The use of cocaine has become normalised and socially acceptable in pubs across the country according to a Clare County Councillor. Councillor Alan O'Callaghan said the use of the drug is open, publicly visible and becoming as acceptable as smoking a cigarette. The Fianna Fáil East Clare councillor raised the issue before the Joint Policing Committee in the county on Monday.
Read the Newstalk article Here
22nd February 2017
Publicans call for end to 90-year-old Good Friday alcohol ban
Publicans have called for the 90-year-old ban on serving alcohol on Good Friday to be lifted. In a now annual plea, the two main organisations representing the licensed pub trade have asked the Government to introduce what they believe is a simple piece of legislation to allow them open their doors on that day. The Licensed Vintners Association, representing Dublin publicans, and the Vintners Federation of Ireland, which represents pubs outside the capital, said the current law was "archaic and discriminatory".
Read the Irish Times article Here
20th February 2017
Could your bottle of beer soon carry scary, cigarette-style warning labels?
When you buy a pack of cigarettes in Ireland, around 65% of the box is taken up with health warnings. It tells you that "smoking kills" and that "tobacco smoke contains over 70 substances known to cause cancer" along with a graphic warning of what smoking can do to our teeth, lungs and throat.
Read The Journal.ie article Here
17th February 2017
Alcohol is having a devastating impact on our young people's mental health – Minister McEntee
National Taskforce on Youth Mental Health discusses the damage alcohol is doing to the mental health of our young people in the context of the Public Health (Alcohol) Bill. Minister of State for Mental Health and Older People Helen McEntee today (Wednesday) reiterated her support for the Public Health (Alcohol) Bill. The Minister was speaking after the National Taskforce on Youth Mental Health discussed, at its recent meeting, the damage alcohol is doing to the mental health of our young people in the context of the Bill.
Read the Dept. of Health Press release Here
13th February 2017
Drugs, alcohol and social status used to coerce young children into life of crime
Criminals use drugs, alcohol and the notion of status to entrap children as young as 11 into a life of crime, according to new research from the University of Limerick. The study – Lifting the Lid on Greentown – looks at a criminal network operating in an anonymous community outside of Dublin (with the codename Greentown).
Read The Journal.ie article Here
10th February 2017
Irish Cancer Society slow to endorse vaping
Health experts may have given vaping the thumbs up for ex-smokers, but they stopped short of saying e-cigarettes are safe to use, the Irish Cancer Society has warned.The first long-term study of the effects of vaping in ex-smokers found that people who switched from real to e-cigarettes had far fewer toxins and cancer-causing substances in their bodies than regular smokers.
Read the Irish Examiner article Here
9th February 2017
Minister proposes an automatic driving ban for anyone caught drink driving
An automatic driving ban for anyone caught drink driving is among tough new measures proposed by Transport Minister Mr Shane Ross. Noting that close to a quarter of people (22pc) convicted of drink driving were found to be four times over the legal blood/alcohol limit, Mr Ross will tell a Dáil committee today the current sanction of three penalty points for a drink driving conviction is not enough to deter people from getting behind the wheel after drinking.
Read The Independent.ie article Here
8th February 2017
Supervised injecting centres move one step closer
Dr McGovern was invited to talk on Today FM's The Last Word with Matt Cooper to discuss the proposal for supervised injecting centres in the Dublin City Centre. Fianna Fáil councillor Mary Fitzpatrick also joined the discussion. A Bill has been passed in the Dáil to allow this centre to operate so that drug users who will use the centre will not be prosecuted while entering the facility with illicit drugs for the purpose of using.
Listen to The Last Word interview Here
3rd February 2017
Gardaí: No evidence drug linked to teen death is in circulation
Gardaí say they have no evidence to suggest that a potentially lethal synthetic drug which has been linked to the death of a teenager in Cork two weeks ago is still in circulation. They were responding to claims by a local councillor that the deadly substance, U-47700, known on the street as U4, is still being pushed by dealers in the same area where suspected drugs death victim Michael Cornacchia lived.
Read the Irish Examiner article Here
27th January 2017
Gardaí need 'balance' to drug centre
Gardaí need to develop a "balanced" and "consistent" approach to policing the planned supervised drug injecting centre, a former top Australian police commander has said. Pat Paroz said it was "critical" that Garda management was clear about the law regarding such centres and develop a document on policies and procedures in implementing it on the ground. In a major shift in policy, Ireland is set to have its first medically supervised injecting centre this year.
Read The Irish Examiner article Here
25th January 2017
U-47700 death: 'As we pretend that policing drugs deters users, we can expect more harm, more deaths'
Our drug policy isn't working and it's time to embrace a more rational and open approach, writes Dr Garrett McGovern. The death last week in Cork of a 16-year-old boy brought shockwaves to the community that someone so young could be taken so soon, and in such tragic circumstances. It has been reported that this death may be implicated with a drug that has hit the streets recently called U-47700, which most people, including many drug treatment specialists, will not be familiar with.
Read The Journal.ie article Here
19th January 2017
Warning issued over dangerous new drug in Cork following death of 16-year-old
The HSE has issued a public health warning to illegal drug users in the Cork area over a powerful new drug. The warning comes following the death of 16-year-old Michael Cornacchia at his home in the Deermount area from a believed overdose. The HSE warning concerns the drug U-47700, also known as U-4. It has only been discovered for the first time in Ireland recently.
Read The Journal.ie article Here
12th January 2017
Comment: Dry January just makes alcohol a taboo – and all the more tempting
Lorraine Courtney writes in the Independent – It's that time again – 'dry January' – and if you drink regularly, it might be daunting. The problem is that, what with alcohol being such a huge part of our culture and social life, it has become a routine habit for many people. Most of us find it very hard to give drink up for a whole month, all the while arguing that we aren't dependent on it.
Read the Independent.ie article Here
5th January 2017
Dr McGovern interviewed on RTE Radio's Sean O'Rourke show about electronic cigarettes
E-cigarettes are an emerging tool for smokers to help them quit with possibly as many as 130,000 users in Ireland. Reports from the Royal College of Physicians in the UK and Public Health England that e-cigs are at least 95% safer than conventional cigarettes there is still much controversy about their use. Dr Pat Doorley of ASH Ireland joins the discussion.
Listen to the RTE Radio One interview Here
19th December 2016
It's time to smoke out the lies about cannabis
Whilst the content and detail behind this article will be heavily debated the almost Armageddon scenario about cannabis described by the author is probably an advertisement for a more enlightened approach to the laws that govern this drug. The article also goes on to say that the so called war on drugs is nonsense and was never actually fought in Ireland.
Read the Irish Examiner article Here
16th December 2016
'Don't let the hidden harm of alcohol abuse define you'
For Christmas 2015, there were no sleigh bells. There were no merry drinks with family. There was no exchanging of presents. Instead, there was the sound of an ambulance. There were empty bottles of wine in my mother's unmade bed. The only exchange was my mother's medical history with the paramedics.
Read the Irish Times article Here
15th December 2016
Dual diagnosis conference hears more compassion needed in services
Speaking in Sligo on Friday, following a conference on the issue of dual diagnosis: mental health and addiction, in the Riverside Hotel, Sinn Féin TD, Martin Kenny,  said that the mental health services must respond to the challenges of dual diagnosis, which is a more common phenomenon now than ever before. Carol Moore of Dual Diagnosis Ireland told the gathering that her experience of the Irish health service was that much improvement had taken place over decades, except in the case of substance misuse and mental illness.
Read the Leitrim Observer article Here
9th December 2016
500 people die of alcohol-related cancer in Ireland every year
Alcohol is the cause of around 900 incidences of cancer in Ireland each year, and 500 of these patients will die of their disease. Alcohol is a known cause of seven types of cancer – mouth, throat, voice box, gullet, breast, bowel and liver. Overall, 10% of all cancers in men and 3% in women are caused by alcohol. While there are no 'safe' alcohol limits, the more you drink, the greater the risk of cancer.
Read The Journal.ie article Here
8th December 2016
'It's just madness': Publicans brace themselves for 12 pubs
It's December that means but one thing: Christmas jumpers and over-zealous drinkers invading bars and pubs across the country on their annual polluted pilgrimage known as the 12 pubs. For the uninitiated, the tradition is a pub crawl through 12 pubs, usually accompanied by a rule for each watering hole.
Read The Journal.ie article Here
7th December 2016
Seizures of illicit prescription drugs soaring
Seizures of illicit anti-anxiety and hypnotic medication have soared in the last two years. Seizures of benzodiazepines, a group of anti-anxiety medication, jumped 11-fold between 2013 and 2015, while seizures of so-called Z-drugs, a group of hypnotics, rose six-fold in the same time period.
Read the Irish Examiner article Here
6th December 2016
Police back walk-in booth for clubbers to test drug purity
Good news from the UK. Booths allowing young clubbers to check the quality of their illegal class-A drugs are set to be deployed on the streets of a British city — with the full support of police. Preston, in Lancashire, is expected to launch the country's first public, walk-up drug-checking service in the new year, operating in the city centre on Friday and Saturday evenings. Revellers will be able to test the purity of their drugs before deciding whether to take them.
Read the Times article Here
5th December 2016
Garda vow to help injecting centre
Garda bosses have told legislators that the organisation will do "all it can" to help the pilot supervised injecting centre to succeed. Assistant Commissioner John O'Driscoll told the Oireachtas Health Committee that the "less ambiguity" in the legislation the better in order to limit issues in policing the facilities. He accepted public injecting was "unhygienic and poses a significant health risk for the drug users" and resulted in discarded needles, presenting a public health risk to others.
Read the Irish Examiner article Here
4th December 2016
Gambling, alcohol and freedom from the problem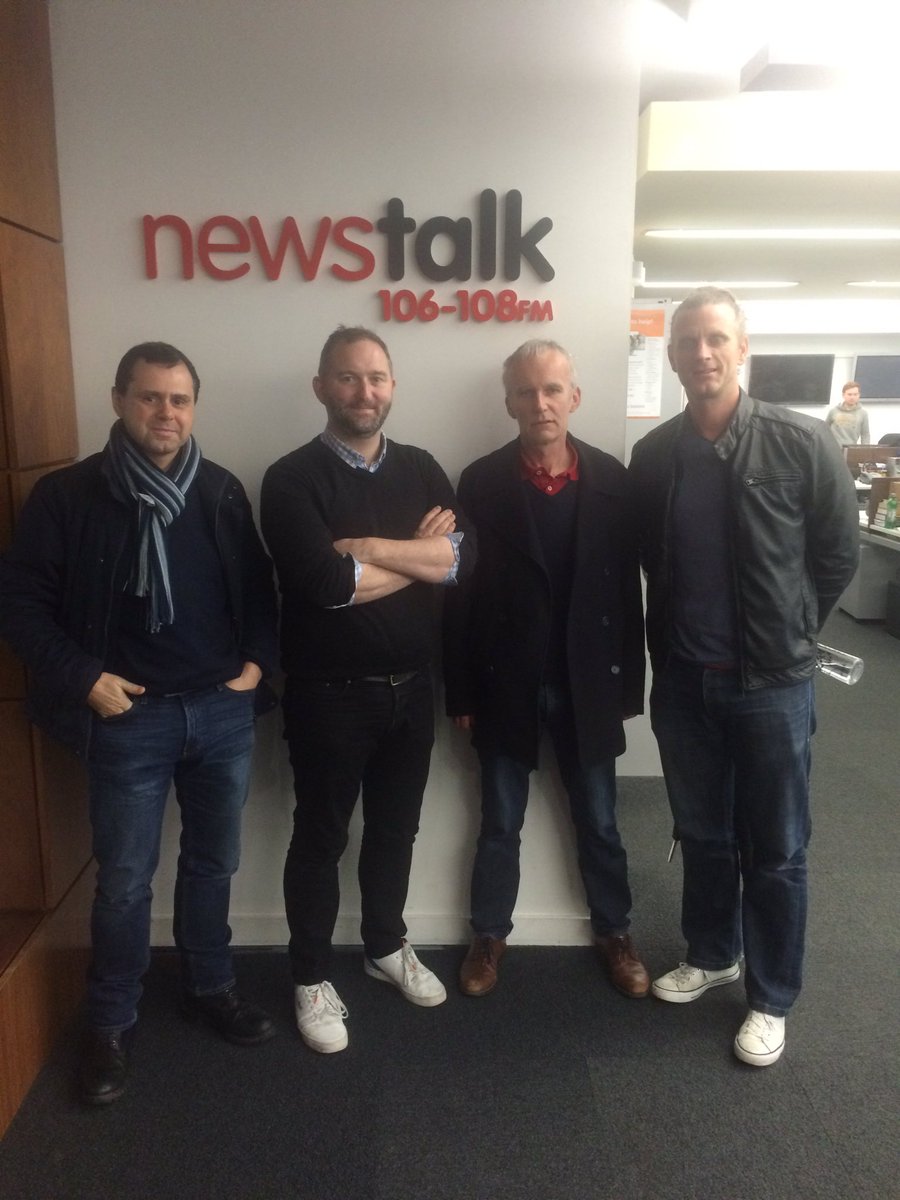 Dr McGovern was invited to discuss problem gambling with Host Ger Gilroy, Journalist Declan Lynch and ex Dublin GAA player and author John Leonard on Newstalk's Off the Ball. Gambling is a billion euro industry and the way in which gambling is utilised by players has changed dramatically in the past 10 years.
Listen to the Newstalk's Off the Ball podcast Here
30th November 2016
Politics and the alcohol Bill
Two letters were written to the editor of the Irish Times which highlighted the inordinately slow enactment of the alcohol Bill which many professionals and commentators in the field believe will reduce alcohol related harm in Ireland.
Read the Irish Times letters Here
29th November 2016
Judge rounds on class view of drugs
The distinction, in the public eye, of drug use between middle-class young people and those in less affluent areas was highlighted by a sentencing judge yesterday. Judge Gerard O'Brien said a sense of middle-class entitlement by young people looking for the "greatest high" formed the background to a Co Cork teenager's death at an orgy of drink and drugs. Teenager Alex Ryan paid the ultimate price by taking a so-called designer drug, N-bomb, at a Cork City party last January.
Read the Irish Examiner article Here
25th November 2016
Irish teens consume significantly less alcohol than their European counterparts
Some good news! Irish teenagers are drinking far less than the average European of the same age, a mew study by the OECD found. The continent wide stats body found that the number of 15 year olds who have experienced drunkenness at least twice was 16% in Ireland compared to 24% across Europe. The amount of adults drinking also declined with the OECD reporting the average consumption fell from 14 litres in 2000 to 11 litres in 2014.
Read the Journal.ie article Here
24th November 2016
'I've seen this work': Mother takes fight for medical cannabis to Leinster House
The Oireachteas Committee on health has heard that the potential benefits of cannabis-based treatments offers a "tantalising new horizon" for epilepsy sufferers. A session this morning on the examination of the merits of the licensing of medical cannabinoids also heard the case of a young girl whose rate of seizures dropped dramatically when treated with a high cannabidiol (CBD) cannabis extract.
Read the Journal.ie article Here
21st November 2016
Dublin Businesses Hit Out At Planned Drug Injecting Centre
Dublin businesses are up in arms over a proposed drug injecting unit in the city centre. Local retailers claim the facility would lead to increased crime and drug dealing. One supervised injecting centre is to open on a pilot basis in the coming months. The Temple Bar Company, the Licensed Vintners Association and the Restaurants Association of Ireland all wrote to the Government last week opposing the plans. The evidence from centres in other countries is that drug dealing and crime are much less conspicuous with these facilities.
Read the Irish 98FM article Here
18th November 2016
Alcohol bill increases coalition tensions
Relations between government partners Independent Alliance and Fine Gael are deteriorating further after a second public row in 24 hours, this time over the sale of alcohol in shops. Taoiseach Enda Kenny and Transport Minister Shane Ross clashed this week over whether judges should be required to declare interests as "they might forget their oath". Mr Kenny publicly rebuked the Alliance minister, saying he did not accept the claim as he disassociated himself from Mr Ross' opinion.
Read the Examiner article Here
17th November 2016
To vape or not to vape?
Dr Garrett McGovern
Dr McGovern believes that vaping is a far safer alternative than smoking. For some public health experts, vaping may be the 'silver bullet' in the fight against tobacco smoking, but support is not universal. David Lynch reports. The Department of Health believes "further research" is needed into the long-term impact on public health from e-cigarettes. However, the Department told the Medical Independent (MI) it does acknowledge that e-cigarettes "may have a role to play in smoking cessation or reduction".
Read the Medical Independent article Here
15th November 2016
Ireland's Minister of Health Promises to Look into Medical Marijuana
Around the world, more and more countries are opening up to the idea of allowing marijuana as medicine. With research coming out of every corner of the globe showing its effectiveness in treating several severely debilitating medical conditions, it only makes sense that more governments are taking steps to make this medicine accessible by those who need it. Let's hope the wait for this vital drug is not too long.
Read the Marijuana Times article Here
14th November 2016
The war on drugs is lost… so what do we do now?
Government research shows decriminalisation and taxation of our illicit drugs trade may be the way forward. Although the official Government line is that drugs decriminalisation "is not being discussed", the mounting evidence from its own research is that Ireland has lost the "war on drugs". In 2000, the then Government ruled that research should begin into the drugs markets, and it set up the National Advisory Committee on Drugs and Alcohol (NACDA).
Read the Independent.ie article Here
9th November 2016
Expert report into medicinal cannabis law ordered
A family from Co Cork has met the Minister for Health as part of their campaign for the legalisation of medicinal marijuana. Vera Twomey's six-year-old daughter Ava has a rare, drug-resistant form of epilepsy called Dravet syndrome, which can result in up to 20 seizures a day. The family wants tetrahydrocannabinol -THC – a component of cannabis to be legalised, as they believe it could help reduce the number of life-threatening seizures Ava has.
Read the RTE article Here
8th November 2016
New report heavily criticises Diageo-led alcohol awareness campaign
A recently published report determined that the Diageo funded Stop-Out-Of-Control-Drinking campaign, meets the needs of the alcohol industry, rather than public health in Ireland. The report was published by the Public Library of Science (PLOS ONE), an international journal that focuses on science and medicine. It was written and researched by six health academics in UCC, London and Stirling, Scotland.
Read the Irish Times article Here
3rd November 2016
We must stop looking at addiction as a moral failing
People suffering from addiction are among the most stigmatised in Ireland. Sadly, addicts are still seen as morally flawed and reprehensible in a way that often prevents them from seeking help. Addiction, whether it be to alcohol, drugs or gambling, probably has an impact on every Irish home in some way. Statistics relating to alcohol alone are frightening. For example, Health Research Board figures tell us one in four deaths of men aged between 15 and 40 are due to alcohol, as are more than one in 10 cases of breast cancer.
Read the Irish Times article Here
25th October 2016
"We're losing the battle against drugs": GAA star calls for decriminalisation after brother's death
Dublin GAA star Philly McMahon has called for decriminalisation of drugs for personal use in Ireland in the wake of the death of his brother. His comments on Claire Byrne Live came as a poll carried out by the show found that 44% of Irish people would support decriminalisation of small amounts of drugs for personal use.
Read the Journal.ie article Here
21st October 2016
Highest rate of HIV diagnoses in Republic recorded in 2015
The rate of HIV diagnoses in the Republic last year was the highest ever recorded and almost twice that of other EU states, figures from the Health Service Executive show. There were 485 people newly recorded as having the virus, a rate of 10.6 per 100,000. The European Centre for Disease Prevention and Control reported a rate of 5.9 per 100,000 in 2014 – the latest available – for the EU and European Economic Area. Lack of access to treatment for injecting has undoubtedly increased the prevalence.
Read the Irish Times article Here
20th October 2016
Fianna Fáil calls for relaxing of criminal offences for drugs
People caught with small amounts of drugs shuld be directed towards healthcare rather than immediately convicted of a criminal offence, according to a new policy being put forward by Fianna Fáil. The proposal from Dublin West TD Jack Chambers the party's spokesman on community and the national drugs strategy, was taken on by the Fianna Fáil parliamentary party this week.
Read the Irish Times article Here
19th October 2016
Almost 30% of Irish people are binge drinkers, survey reveals
Only one in four Irish people get their five-a-day, and nearly 30% of us are binge drinkers. That's according to the latest Healthy Ireland survey which also shows 42% of people eat six or more portions of snack food a day. The figures suggest one in four Irish people smoke, while 59% say they are too busy to do more exercise.
Read the Irish Examiner article Here
14th October 2016
Minister Catherine Byrne announces additional funding of €3m in Budget 2017 for drugs and social inclusion measures
Catherine Byrne TD, Minister of State for Communities and the National Drugs Strategy, has announced the allocation of an additional €3m in Budget 2017 to support drugs and social inclusion measures. Whilst this money is welcome it is unlikely to make any significant impact on real issues such as lack of access to treatment for many blighted by heroin addiction.
Read the Government Press Release Here
13th October 2016
Drugs taskforce has bigger brief on fraction of money
The budget of the unit dedicated to tackling drug and alcohol addiction in the West of Ireland has been slashed during the recession. Ten years ago, the Western Region Drugs Taskforce had an annual budget of €1.3 million to deliver services in Galway city and county, Roscommon, and Mayo. But, despite alcohol being added to its brief (since 2014 it is known as the Western Region Drugs and Alcohol Taskforce), the organisation now receives an annual budget of just €660,000.
Read the Connacht Tribune article Here
11th October 2016
Bad side-effects of drugs such as Valium a 'medical disaster'
This article is quite critical of the 'over-prescribing' of benzodiazepines but neglects to address the real problem with these sedative drugs. There is little or no help for users with severe dependencies. Benzodiazepines in therapeutic doses are relatively safe drugs. Sadly there are significant numbers of users who take much larger doses and need properly staffed inpatient facilities to come off the drug.
Read the Irish Times article Here
10th October 2016
'I overdosed twice in two days to get methadone': A drug user on trying to get clean
Heroin users in Galway are intentionally overdosing in an attempt to fast-track their access to methadone. The practice is said to be becoming more common, and the issue was discussed at a recent public consultation meeting in the city about the new National Drug Strategy. The current plan covers 2009-16.
Read the Journal.ie Here
7th October 2016
Feedback encouraged on national drugs strategy
There is still time to inform the new National Drugs Strategy, the Department of Health has said. In a press release this afternoon, the Department said it would like to hear what service users, individuals, families and organisations think are the important issues to be considered in the new strategy before 18 October.
Read the Medical Independent article Here
5th October 2016
Dr McGovern's presentation at Global Addiction conference 2016 in Venice: Is it fear, lack of training or regulations that restrict optimal use of Opioid substitution treatment in Ireland?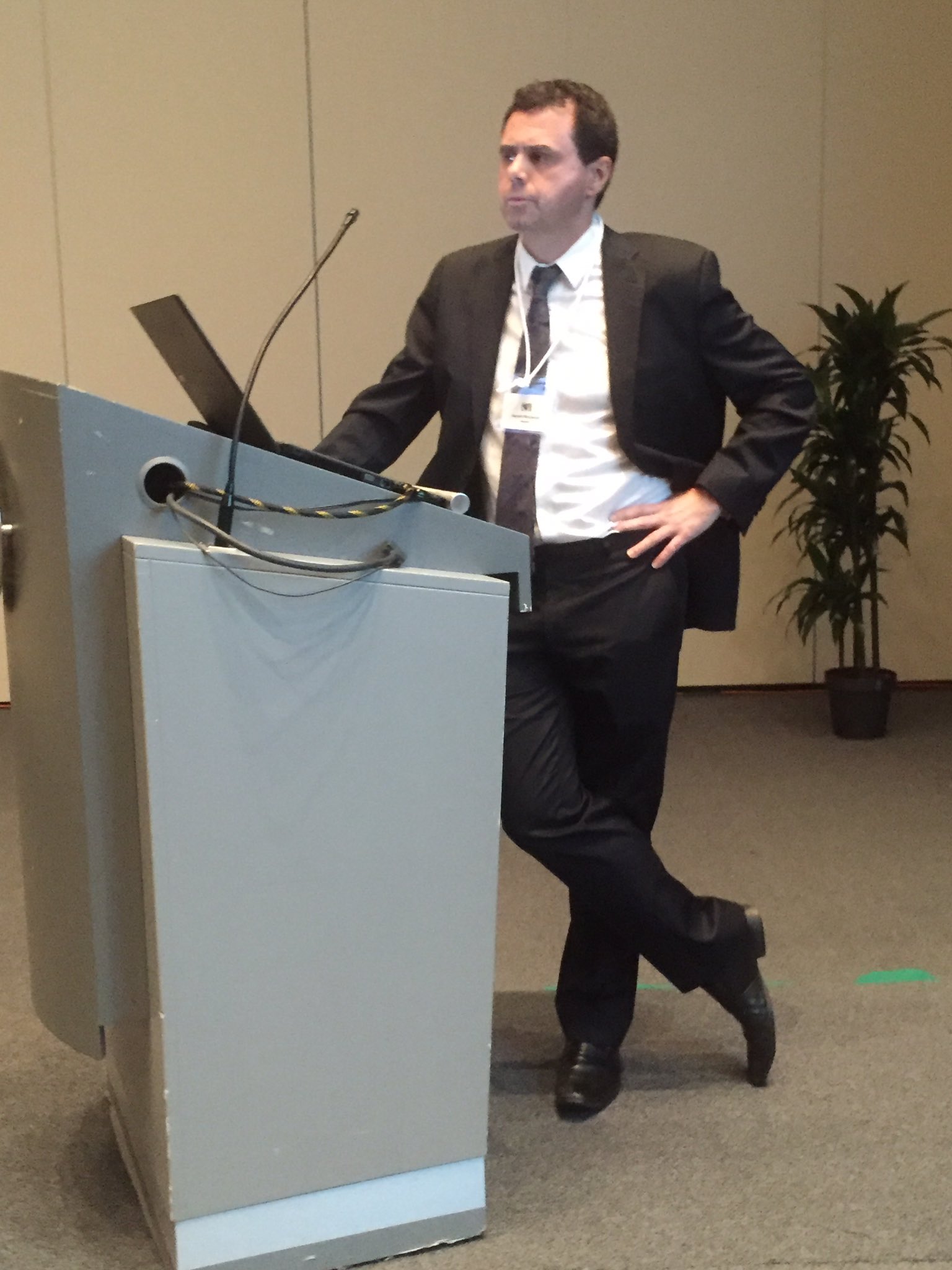 There are no specialist training programmes in Ireland for Doctors willing to do this work and there has never been peer reviewed clinical guidelines which is reflected in some of the practices on the ground. This presentation reviews the history, evolution and problems with MAT in Ireland as well as a reflection on some of its undoubted successes.
Read the Global Addiction 2016 Programme Here
30th September 2016
Gardaí Don't Have Resources To Carry Out Drug Spot Checks
29th September 2016
'Drug-driving' test to focus on cocaine, cannabis, heroin
Gardaí will be able to conduct roadside tests on motorists suspected of being under the influence of cocaine, cannabis and heroin under legislation introduced in the Dáil. Minister for Transport Shane Ross said it was time to do strengthen the law on drug driving in a manner similar to current drink driving legislation. Let's hope that common sense prevails when it comes to prescribed medication.
Read the Irish Times article Here
26th September 2016
Office of Public Works says drug use an issue in St Stephen's Green park
Enough rubbish to fill more than 20 household wheelie bins is removed from St Stephen's Green Park in Dublin every morning, the Office of Public Works (OPW) has said. The OPW, which is responsible for the upkeep of the park, was responding to criticism of alleged open drug use and sightings of discarded drug paraphernalia in the city centre site. This is another example of the urgent need for supervised injecting centres and sharps bins for drug litter.
Read the Irish Times article Here
22nd September 2016
Rising numbers hospitalised for taking anabolic steroids
The country's medicine watchdog, the Health Products Regulatory Authority (HPRA), has warned of the dangers of the prescription drugs. New figures from the HSE show the increasing health toll of the drugs. Anabolic steroids are male sexual hormones, and include testosterone, which builds muscle tissue. In 2005, 185 people were hospitalised for taking anabolic steroids. Last year, this figure had almost doubled to 348 . The HPRA warned young people against illegally pumping up on steroids.
Read the Irish Examiner article Here
16th September 2016
The methadone trap?
Dr McGovern was interviewed by the Medical Independent who ran a story on methadone treatment and its benefits to patients with opioid dependence. He stated "The evidence says that the longer you are on this treatment, the better you do. I don't see anybody talking about the length of treatment where people are on warfarin or cardiac medication."
Read the Medical Independent article Here
15th September 2016
The dangerous drugs abused by city's 100 'Walking Dead'
The title of this article, which appeared in the Herald, only adds to the stigma associated with drug use and homelessness. The more important question is what can be done to improve the lives of the people who seem to cause so much upset for others? Drug dealing and drug use on the streets is a complex issue but good, evidence based treatment which meets drug users' needs, supervised injecting centres and the proper regulation of currently illegal drugs would go a long way to improving the problems in the city centre.
Read the Herald article Here
13th September 2016
Medical cannabis: Is it high time for a change?
A bill tabled in the Dáil in July has put the issue back on the political agenda and this week Dublin prepares to host a global summit on medical marijuana. But Irish patients who want to use the drug to alleviate their symptoms are still in limbo.
Read the Independent article Here
7th September 2016
Public Consultation on the new National Drugs Strategy
Minister of State for Communities and the National Drugs Strategy, Catherine Byrne TD, has announced details of a public consultation on the new National Drugs Strategy. The new Strategy will set out Government policy on tackling the drug problem from 2017 onwards.
Read the Drugs.ie article Here
30th August 2016
Parents' play key role in children's drinking habits
A third of adolescents and half of parents report "hazardous drinking", according to a University College Cork study. Documenting a strong link between the liberal attitudes of parents to alcohol and their children's drinking, the research urges health-action plans to target both the behaviour of adolescents and the attitudes of their parents. The study noted the different influences of fathers and mothers in their children's behaviour and attitudes to alcohol.
Read the Irish Examiner article Here
24th August 2016
ChemSex in Ireland Training: Register Now
This training will address ChemSex contexts/motivations, risk assessments, harm reduction information, HIV/HCV/STI implications and will support attendees to develop appropriate support services and psychosocial interventions. Training will be provided by David Stewart, Substance Use Lead at 56 Dean Street London (An NHS sexual health clinic based in Soho which offer full outpatients HIV clinic services).
Read the Drugs.ie article Here
12th August 2016
Dr McGovern spoke to Matt Cooper on the Last Word on Today FM about cannabis use in the young
Dr McGovern, Medical Director at the Priority Medical Clinic, was interviewed about youth cannabis use on the Last Word on August 11th. Dr Harry Barry, a GP who specialises in mental health also gave his views on the issue.
Listen to the Last Word interview Here
11th August 2016
Ireland most expensive EU country in which to buy alcohol
Ireland is the most expensive country in the European Union in which to buy alcohol with prices at 175% of the EU average, according to new data from Eurostat. The EU's statistics agency also said Ireland is the second most expensive for tobacco at 189% of the EU average, with only the United Kingdom higher at 218%. On average the cost of food and non-alcoholic drinks in Ireland is, at 119% of the EU average, fourth highest in the EU. Only Denmark (145%), Sweden (124%), Austria (120%) are more expensive.
Read the RTE.ie article Here
10th August 2016
Charity slams drinks industry call for tax cut
Alcohol Action Ireland has criticised attempts by the drinks industry to use Brexit as a way to secure a 15% reduction in tax on alcoholic drinks. Last month, the Drinks Industry Group of Ireland (DIGI) used its pre-budget submission to demand the reduction. It said a cut in alcohol excise was a "vital response to the new and immediate effect of the uncertainty caused by Brexit".
Read the Irish Examiner article Here
9th August 2016
Irish women trapped in an abusive relationship with alcohol
Recent media reports of an emerging trend in younger women in their 30s and 40s developing liver failure due to increased alcohol consumption may have surprised many who read the headlines but to those of us who work in the field of addiction, there was no surprise. Studies on alcohol consumption in Ireland have long pointed to a significant rise among young women since the early 2000s, with the introduction of alcopops and increased marketing of designer alcoholic products aimed at women during the Celtic Tiger period.
Read the Irish Times article Here
8th August 2016
'Sharp rise' in number of women dying from alcohol related illness
A new trend is emerging of younger women running into problems with alcohol, a liver specialist has said. Professor Frank Murray of Beaumont Hospital and president of Royal College of Physicians in Ireland has warned that Irish people are underestimating how much they drink and the harm it can cause.
Read the Irish Times article Here
5th August 2016
ECMDDA Report shows heroin is the top drug related hospital admissions
Dr McGovern spoke to Newstalk Breakfast about a new ECMDDA report which looked at drug related hospital admissions at a number of sites around Europe, including hospitals in Dublin and Drogheda. Heroin was the number one drug implicated in accidental poisonings and the centre in Dublin ranked in the top five in terms of drug related incidents.
Listen to Dr McGovern's interview on Newstalk Here
4th August 2016
John Halligan calls for HSE-run drug shops
The junior minister for education has suggested that the opening of HSE-run drug shops should be considered and that the use of drugs should be decriminalised. Independent TD John Halligan has also said that prostitution should be regulated and that ministerial wages, including his own, should be reduced further. Mr Halligan, in a very personal interview for the latest edition of Hot Press, also said that he had a healthy sex life with his partner and that God did not exist.
Read the Irish Examiner article Here
2nd August 2016
HSE Alert: Fentanyl Implicated in Overdose Deaths
Arising from a number of drug related deaths in Dublin and Cork in recent weeks, the HSE is issuing an alert in relation to the dangers of a class of Opiate drugs known as Fentanyls. While fentanyl is a narcotic analgesic and used in both anaesthetics and for analgesia, a number of non pharmaceutical Fentanyls have been implicated in deaths where it has been assumed to be Heroin (or in some cases possibly other drugs).
Read the HSE statement Here
1st August 2016
A doctor writes: medical benefits of cannabis beyond doubt
CBD oil reduces seizure activity without side effects of cannabis yet its use is restricted in Ireland. The benefits of cannabis in patients with multiple sclerosis (MS) have been well described. It reduces muscle cramps and relaxes bladder and bowel sphincters. And it has been shown to reduce the pressure in the eyeball that leads to glaucoma.
Read the Irish Times article Here
27th July 2016
Could Irish festivalgoers be allowed to test illegal drugs before taking them?
An independent music festival in Cambridgeshire made headlines this weekend when it became the first UK event of its kind to facilitate drug-testing for attendees. The Secret Garden Party allowed festivalgoers to test their illegal drugs as part of a 10-minute package of health and safety guidance. More than 80 "substances of concern" were checked, with police approval, over the first day and a half of the event. Dr McGovern is very supportive of drug purity testing and gives his views on the subject.
Read the Newstalk article Here
21st July 2016
"Urinate in 5 minutes or lose your treatment"
Dual Diagnosis Ireland highlighted the issue of dignity, respect and human rights in their latest e-zine. They published a copy of a poster that was on the wall of a treatment centre which demanded patients provide a urine for screening within minutes or their medication could be reduced or removed.
Read the Dual Diagnosis Ireland article Here
20th July 2016
Decriminalise all drugs says Junior Justice Minister
A newly appointed junior justice minister wants personal possession of all illegal drugs to be decriminalised as part of the Government's plan to tackle gangland crime. Speaking for the first time since taking office, Mr Stanton also revealed Justice Minister Frances Fitzgerald is supportive of the proposal.
Read the Independent article Here
19th July 2016
Why is my pharmacist wary about codeine?
Q: I tend to keep painkillers at home just in case I need them. I find that paracetamol or ibuprofen is never strong enough so I like to keep something with codeine around. My pharmacist recently told me she would prefer if I had a prescription. Do I need one?
Read the Independent article Here
14th July 2016
'Mass drug overdose' on New York City street
More than 30 people became ill in an apparent mass drug overdose on a New York City street corner, sparking warnings from police and health chiefs. Calls started coming in on Tuesday morning that numerous people appeared to be overdosing in the Bedford-Stuyvesant neighbourhood of Brooklyn. Witnesses reported seeing victims lying on the pavement, shaking and leaning against trees and fire hydrants.
Read the Independent.ie article Here
13th July 2016
Public drug use cannot be eliminated but it can be much better managed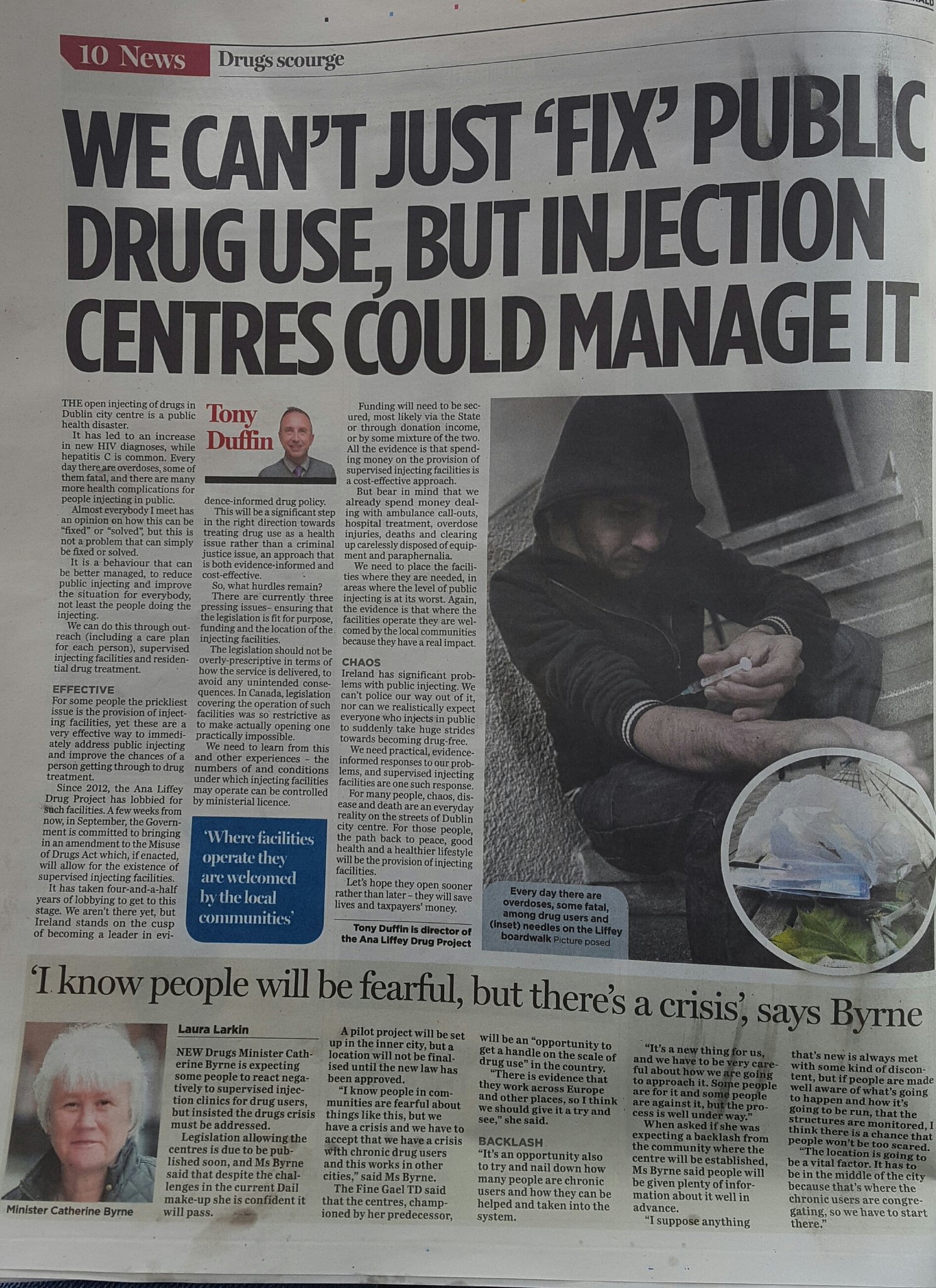 Tony Duffin, Director of the Ana Liffey Project, says that supervised injecting centres may not solve the Dublin City drug problem but it will greatly improve the conditions in which drug users take their drugs, significantly reduce overdose incidence and also clean the streets of drug using paraphernalia. Minister Catherine Byrne says that people will be fearful but the current situation is no sustainable.
Read the Herald.ie article Here
11th July 2016
Dr McGovern joins the Hot Press 'Think Tank' to discuss Irish Drug policy
As Fine Gael's Catherine Byrne TD gets to grips with her new Minister For Drugs brief, Hot Press brought bring her predecessor Senator Aodhán Ó Ríordáin of the Labour Party together with four experts to decide how Ireland's chronic heroin problem can best be tackled. If a reminder of Ireland's chronic heroin problem were needed, it came in April when two Dublin men overdosed within both days, and metres, of one another.
Read the Hot Press article Here
8th July 2016
New law on drug dealing will criminalise 'vulnerable addicts'
A new law will not combat drug dealing or gangland crime but will criminalise "vulnerable addicts", it has been claimed in the Dáil. The Government has been accused of a "lack of urgency" over the drugs problem and of failing to show leadership on the issue. During a debate on the Misuse of Drugs Bill 2016 in the Dáil last night, Sinn Féin TD Jonathan O'Brien said the legislation is "about as far away" as you can get from the promises in the programme for government. "Punitive legislation as a policy response does not work and has never been proven to work and this bill simply creates scapegoats rather than solutions," he said.
Read the Irish Examiner Here
6th July 2016
One in five admit 'alcohol-related harms' in Galway survey
One in five people admitted to "alcohol-related harms" due to their drinking habits in a new survey of alcohol use in Galway city. Over half of those who participated in the HSE sponsored survey have "hazardous" drinking habits, while 18 per cent of respondents believe it is "acceptable" to give a 15-year-old child alcohol at home. Some 44 per cent of respondents think it is acceptable to allow 16- and 17-year-olds to use alcohol at home.
Read the Irish Times article Here
5th July 2016
Street sale of prescription drugs to be made illegal
Minister for Health Simon Harris said he introduced the bill "as one part of the whole-of-government approach in dealing with the serious crime situation in the north inner city of Dublin". The Misuse of Drugs (Amendment) Bill 2016 was only introduced to the Seanad on June 23. The legislation was not due for debate until the autumn but the Government decided to "expedite" it because of the "recent murders in Dublin's north inner city," he said. Unfortunately, this bill is unlikely to reduce the prevalence of dealing on the streets or reduce gangland crime. Furthermore, it will further stigmatise and criminalise those who have a problem with prescription drugs.
Read the Irish Examiner article Here
28th June 2016
New drugs Bill causes division in Seanad
There was a sharp division in the Seanad when Minister for Health Simon Harris introduced legislation to amend the Misuse of Drugs Act for prescription medicines.Mr Harris said legislation was part of the Government's approach to dealing with the serious crime situation in the north inner city of Dublin. Fianna Fáil, Sinn Féin and Labour supported the legislation to committee stage but Independent Senators Lynn Ruane and Colette Gllagher strongly opposed the legislation.
Read the Irish Times article Here
24th June 2016
Deprivation of Dublin's inner city
The prevalence of prescription drug-dealing and the severe lack of drug-free recovery centres in Dublin's north inner city are some of the challenges facing the area, according to its community leaders. "We held a community brainstorming session to inform the government taskforce that's being set up to address the issues of deprivation in the north inner city," addiction counsellor at Hope, Irene Crawley, told the Irish Examiner.
Read the Irish Examiner article Here
23rd June 2016
Alcohol consumption's devastating impact on Ireland's health reflects the need for urgent action
Alcohol Action Ireland, the national charity for alcohol-related issues, has said that the Public Health (Alcohol) Bill must be implemented without further delay to reduce alcohol harm in Ireland. "The Health Research Board's (HRB) analysis of the hospital in-patient reporting system clearly shows the huge burden that harmful drinking places on our health service and on individuals, families and communities throughout Ireland. It is important to remember that each one of the hundreds of thousands of 'discharges' in this study is someone who has suffered ill-health due to their drinking, with many of those people dying as a result," said Conor Cullen, Head of Advocacy and Communication"
Read the Drugs.ie article Here
21st June 2016
Is the government giving up on medically supervised drug injecting centres?
Provisions for medically supervised injecting centres aren't included in the latest proposed new drug laws that were brought to government this week. Health minister Simon Harris brought a bill to government on Tuesday to do with making the possession of certain drugs illegal. The Misuse of Drugs (Amendment) Bill was originally brought forward by the last government and had been given the go-ahead in December before the Dáil was dissolved. Let's hope this is an oversight as this initiative needs to be realised.
Read The Journal.ie article Here
20th June 2016
Ecstasy warning after pills found with double or triple doses in UK
Drugs harm reduction campaigners are warning about high-strength ecstasy pills on the market in Britain after an analysis of drugs at a Manchester festival found some that contained double or even triple doses. This is a stark reminder of the perils of drug prohibition where drugs sold on the black market can cause significant harm as the dose and purity are largely unknown.
Read The Guardian article Here
16th June 2016
Experts call on decriminalisation As 'War On Drugs' Fails
Top public health experts say illicit drug use should be treated as a health issue rather than punishing those who need treatment. The Royal Society for Public Health (RSPH) and the Faculty of Public Health (FPH) said the personal possession and use of all illegal drugs should no longer be considered a criminal offence.
Read the Sky News article Here
7th June 2016
Methadone alternative to be made available to drug addicts
An alternative to methadone for treating people with heroin and other opiate drug addictions is to be made widely available after the Department of Health agreed to provide the funding. However, the introduction of Suboxone for people with opioid dependence is being delayed by the need for specific legislation allowing the drug to be given on the same basis as methadone.
Read the Irish Times article Here
26th May 2016
'I was embarrassed when people called him a junkie'- Dublin star Philly McMahon opens up about his brother's battle with addiction
Dublin footballer Philly McMahon has opened about his older brother's struggle with addiction and said Ireland's attitude towards addicts needs to change to help those in need. The GAA star (28) lost his older brother John in 2012 after a long battle with addiction and said his death changed him as a person and altered his attitude towards addicts.
Read The Independent article Here
20th May 2016
Find out the damage alcohol is doing to your body
It's a well known fact that Ireland's alcohol intake is among the highest in Europe. And it shows no signs of slowing down with figures from Alcohol Action Ireland showing that, in 2014, the average Irish person aged 15 and over drank 11 litres of pure alcohol, an increase from 10.6 litres in 2013. Campaigners have called for new guidelines more in keeping with the latest recommendations in Britain which state there is no safe level of alcohol consumption, and that women should avoid drinking any alcohol in pregnancy. 
Read the Irish Examiner article Here
19th May 2016
Rural Ireland engulfed in hidden epidemic of psychoactive drugs
Over the past 18 months, counsellors at drug treatment centres in Cavan and Monaghan, and some midland towns, have reported increasing alarm by the number of young men and women, some aged just 15 years, presenting with "chaotic addiction" to 'New Psychoactive Substances' (NPS) – chemically produced narcotics that have a profound effect on the brain. Synthetic cannabis, sold as 'K2 Spice', 'Blueberry Mix' and 'Clockwork Orange,' among others, is a major concern.
Read The Independent article Here
18th May 2016
Drugs/alcohol task force seeks to identify concerns
The community is invited to engage in a number of public consultation sessions which will help to inform and shape Tallaght's drug and alcohol strategy for the next four years. Staged by the Tallaght Drugs and Alcohol Task Force (TDATF), the consultations will be very general in format, with service users, service providers, project workers, youth groups and members of the general public invited to raise their main concerns around drug and alcohol use in the area.
Read The Echo article Here
13th May 2016
The new government has committed to bringing in drug injection rooms
This is good news as there was a fear that the loss of Aodhán Ó Riordáin might spell a different approach by the new Government. It is important that injecting rooms are realised and sooner rather than later. Drug users need safer facilities and the streets of the city will benefit immeasurably from these centres.
Read The Journal.ie article Here
10th May 2016
Irish in Scotland at higher risk of alcohol-link disease
Irish people living in Scotland are more than twice as likely to end up in hospital or die from alcohol-related diseases as white Scottish people, research has found. The risk for women from a mixed ethnic background is almost 100 times that of white Scots, scientists concluded. People with Chinese or Pakistani roots had the lowest risks of alcohol- related illness or death.
Read the Irish Examiner article Here
6th May 2016
Dublin's drug laneways: One year on, the alleys are still littered with needles
This article in Journal.ie looks at the continued problems of drug using paraphernalia litter on our streets. This does not seem to be improving and the need for supervised injecting rooms as well as safe disposal bins for needles and syringes is greater than ever.
Read The Journal.ie article Here
5th May 2016
E-cigarettes benefit smokers' health: report
The British Royal College of Physicians report says e-cigarettes should be widely promoted as a substitute to smoking. The authors conclude that smokers can be reassured and encouraged to use the devices. Experts made a series of conclusions about the devices including E-cigarettes are not a "gateway to smoking"; use of e-cigarettes are used mostly by those who are already using, or have used, tobacco. There is no evidence that e-cigarettes result in normalisation of smoking. The devices are beneficial in encouraging smokers to quit.
Read the Irish Examiner article Here
29th April 2016
Dr McGovern was invited to debate the benefits of e-cigarettes on Today FMs Last Word with Matt Cooper
There is much controversy around the use of e-cigarettes in helping smokers to quit tobacco despite two recent reports in support of them from Public Health England and The UK Royal College of Physicians. Dr McGovern is strongly supportive of e-cigarettes and has treated many smokers who are now tobacco free as a result of vaping.
Listen to the Last Word interview Here
27th April 2016
'Major concern' as two men die of suspected overdoses within days of each other
It has emerged  that two men died of suspected drug overdoses within days of each other in the past week, just a few dozen metres away from each other in Dublin city centre. The body of a 42-year-old man was found in a common area in an apartment complex on Foley Street, just off Amiens Street in Dublin 1.
Read The Journal.ie article Here
26th April 2016
Rise in detection of drink driving
Garda traffic chiefs told the Policing Authority yesterday the rise in detections of drink driving was due to a targeted approach to breathtesting. In what was the Policing Authority's inaugural public meeting with senior gardaí, led by commissioner Nóirín O'Sullivan, it also emerged there was a 70% satisfaction rate among the public in the gardaí. The commissioner, flanked by six of her management team, dealt with questions on the 2016 Garda Policing Plan relating to community policing.
Read the Irish Examiner article Here
20th April 2016
Over-35s 'Hit Weekly Alcohol Limit In A Night'
Older Britons often drink as much as younger adults on nights out, a study suggests – and regularly have 14 units in one session. Middle-aged drinkers are putting their health at risk by regularly reaching the recommended weekly alcohol limit on a single night out, according to new research.
Read the Sky News article Here
19th April 2016
'Major concern' as two men die of suspected overdoses within days of each other
Two men died of suspected drug overdoses within days of each other in the past week, just a few dozen metres away from each other in Dublin city centre. The body of a 42-year-old man was found in a common area in an apartment complex on Foley Street, just off Amiens Street in Dublin 1. It's understood his body had lain undiscovered for several days before the alarm was raised. A man aged 33 was also found dead in the toilets of nearby Connolly Station yesterday, with a syringe found nearby.
Read The Journal.ie article Here
18th April 2016
Drug syringe bins may be installed across Dublin
Safe disposal of drug paraphernalia is an essential harm reduction measure that has worked very well in many cities around the world. Detractors cite problems such as adopting a permissive attitude to injecting drug use and 'sending out the wrong message' to young people. The reality is that drug use is occurring on out streets and it is imperative we make it safe for citizens as well as drug users. Thankfully the Irish Government agrees.
Read the Irish Times article Here
13th April 2016
Tanya Sweeney: Shopping addiction is real – take it from someone who knows
Interesting and irreverent article about shopping addiction, something that many people probably don't accept. In actual fact compulsive shopping or oniomania is a well described entity in the literature.
Read the Irish Times article Here
11th April 2016
Opinion: Codeine addiction has taken over my life – and yet I don't feel that I can stop
I often wonder how I got here. I was a happy child, probably always a little anxious but nothing out of the ordinary. But 10 years ago and I woke up and felt misery. I can't count the number of doctors, mental health workers, nurses I spoke to. Or the amount of times someone had to bring me to the Emergency
Read the Journal.ie article Here
9th April 2016
Rapid detoxification associated with withdrawal symptoms and risk of relapse
"I had a 14 day detox that sent me into horrible withdrawal but I still went back to heroin" Paul started snorting heroin when he was 18. He had been involved with drugs before, and had grown up in a family where stealing was commonplace. "I come from a dysfunctional family – where thieving was the norm," says Paul.
Read the Journal.ie article Here
7th April 2016
College students tell stories of gambling their rent money and losing at Cheltenham
Gambling apps have created a gambling addiction epidemic among third-level students, the Union of Students in Ireland National Congress heard this morning. Officers from student unions across the country were in consensus that the growing popularity of gambling apps have created a problem for students.
Read the Journal.ie article Here
4th April 2016
Illicit trade in prescription drugs a growing problem for Dublin's north inner city
Prescription drugs have changed the inner-city Dublin drugs scene in the past two years. Dealing in these semi-legal products is low risk and takes place in full public view, yet their effects on addicts are no less severe than other drugs with more fearsome reputations.
Read the Irish Times article Here
31st March 2016
Boarding school pupil became addicted to drugs as teenager
A 28-year-old man who became a drug addict while in boarding school will commit more crimes when he is released from prison unless he gets treatment, his mother has said. The man, who is currently serving a five-month prison sentence, first took drugs at boarding school at the age of 14. His mother, who gave her name on Radio 1's Liveline as Mary, said drugs changed her son from a "happy, contented, good humoured athletic boy" to a "sullen, aggressive and everything-negative child".
Read the Irish Times article Here
30th March 2016
Taking the initiative in facing up to alcohol addiction
Dependence on alcohol and other drugs is so prevalent in Ireland that it is often ignored – but the time has come to start a conversation about it, say doctors.  Two people die every week in Ireland from overuse of alcohol. Alcohol addiction is so prevalent in Irish society that many experts say we don't even notice it any more. In fact, it is often brushed off as a lifestyle choice.
Read the Irish Times article Here
29th March 2016
Una Mullally: It's ludicrous to hand over drug quality control to criminal gangs
The highest level in Europe of so-called 'legal high' drug use was found among young Irish people. Teenagers and young adults are more vulnerable to risky and reckless behaviour because of changes in the prefrontal cortexes of their brains. These neurological changes increase the possibility of risk-taking between childhood and adolescence, and then gradually decrease into adulthood.
Read the Irish Times article Here
28th March 2016
Drugs bought online 'could be superior' to street deals
Online drug dealing has the capacity to reduce harm for users due to the higher quality of substances sold and less violence associated with criminal activity, an EU report has found. The study, by the Lisbon-based European Monitoring Centre for Drugs and Drug Addiction, examined the rise of online drug markets, their impact on society, gangland crime and law enforcement.
Read the Irish Times article Here